See All
Colleges >
Air Force Tuition Assistance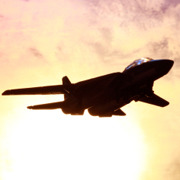 Air Force Tuition Assistance
Learn how enlisting in the air force can earn you money for college.
Tuition at a college or university can be one of the most daunting costs a college student has to face. With education costs rising each year, finding a way to pay for a college degree can seem impossible, and the idea of taking out college loans with high interest rates to get money fro college might not seem like the right way to go.
If you're interested in the Air Force, enrolling can provide you not only with healthcare benefits, the ability to travel, valuable technical skills and a paycheck. Joining the Air Force can also offer several education benefits, among them a tuition assistance program to help you earn college money.
The combination of skills you'll learn in the Air Force and during your college courses can prepare you for a number of fields, whether you choose to remain in the military or return to a civilian career. And the financial aid for college offered by the Armed Forces can turn your dream of receiving a college education a reality.
What Is the Air Force Tuition Assistance Program?
This financial aid for college program offered by the Air Force offers tuition reimbursement for active-duty members of the Air Force. You can pursue your education when you're off-duty and receive up to 100% of your tuition and related fees reimbursed.
How Much College Aid Can You Receive?
This tuition assistance program is limited at up to $250 per semester hour and $4,500 per fiscal year.
Where Can You Pursue Your College Degree?
To receive tuition assistance, you can take classes on the base, off base or through distance learning programs. The degree programs can be technical or academic and can be pursued at a two-year college, like a community college, or a 4-year college or university.
What Are Additional Educational Benefits of Joining the Air Force?
By joining the Air Force, you become automatically enrolled in the Community College of the Air Force. This community college is solely for members of the Air Force, and it offers flexible classes to work with your schedule. The community college offers courses in applied science toward an associates degree.
You can also join the Air Force Reserve Officers' Training Corps (ROTC) program, offered at nearly 1,000 colleges and universities. In addition to providing leadership skills, the ROTC program offers school scholarships to both high school students and college students. The school scholarships reimburse you partially, or fully, for tuition costs, and you receive a monthly stipend. Some colleges and universities will also offer additional college aid for ROTC cadets.
Two bills, the Post-9/11 Bill and Montgomery GI Bill (MGIB), are educational assistance programs offering Airmen college money for undergraduate programs, graduate programs, vocational training and other school-related costs. The 9/11 Bill allows you to transfer the money to spouses or dependent kids.
Air Force Tuition Tips & Tactics
Interested in the Air Force Academy? You must be nominated by a US Congressman, Senator or the Vice President, and to attend you must have high grades and be physically fit. To learn more, read the Campus Explorer profile of the United States Air Force Academy and talk to your high school guidance counselor to receive an application package. Your best bet is starting in your sophomore or junior year, since the college admissions process can be lengthy.
Already have college loans? Signing up for the Air Force can earn you $10,000 toward your college debt, as part of the College Loan Repayment Program (CLRP).
Contact the Air Force to learn more about becoming an Airman and paying for your college education.
People Who Read This Article Also Read:
GI Bill Programs: the Basics
Active Duty Montgomery GI Bill
Selected Reserve Montgomery GI Bill (MGIB-SR)
Post-9/11 GI Bill: The Basics
Military Financial Aid Programs: the Basics

Quick Search: Find the College that's Right for You!
Advertisement
Visit Our Student Center

Get on track!
And find out everything you need to know about planning for college.

Visit our FREE
scholarship directory
Seach 1.9 million scholarships worth over $7.75 billion
Enter for a chance to win our monthly $1000
Scholarship!
Advertisement