See All
Colleges >
High School Senior Timeline and Checklist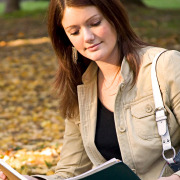 High School Senior Timeline and Checklist
Stay on track with college admissions by following our guide for senior year.
Your senior year of high school is the most important time in the college planning process because you'll need to decide which colleges and universities to apply to, send in your applications and explore financial aid and scholarship options for the colleges you seek to attend.
Fall (September-November)
___ Start your senior year by finalizing your college list.
___ Now that you have an idea of where you want to go, visit prospective colleges and get a feel for the campuses.
___ Consider options for early action and your recommendation letters.
___ Register for required tests, it's your last chance to take the SAT, ACT, or SAT subject tests!
___ Fill out and complete your college applications before the deadlines arrive.
___ Check with your guidance counselor to ensure all your colleges get what they need.
___ Start working on your college application essay, it's a crucial part of your application.
___ Explore your prospective schools' financial aid requirements to plan your college budget.
Winter (December-February)
___ Schedule your college interviews to finish up the admissions process.
___ Complete your FAFSA so you can get the most possible financial assistance for college.
___ Cross everything off this post-application checklist.
___ Continue your hunt for scholarships and apply for scholarships.
Spring (March-May)
___ Once you've received all of your responses from colleges, make your final decision!
___ Verify your financial aid before you make any college budget decisions.
___ Follow our last admissions checklist: Send your final transcripts to your college and meet housing deadlines.
___ Prepare for your AP exams and complete your AP tests before summer.
___ Cross everything off your graduation checklist and graduate!
Summer (June-August)
___ Start your last ever high school summer job.
___ Attend your college's summer orientation to get the lay of the land before school starts.
___ Apply for student housing and get matched with a great roommate.
___ There's no time to waste, begin preparing for your college coursework now.
___ Get ready for a new world of student organizations, on-campus living, and college life by learning more about what your school has to offer.
People Who Read This Article Also Read:
10 Most Common Senior Year Mistakes
College Planning in Senior Year: Is It Too Late?
Senior Year College Prep Schedule
College Planning: When Should I Start?

See All College Planning in High School Articles
Quick Search: Find the College that's Right for You!
Advertisement
Visit Our Student Center

Get on track!
And find out everything you need to know about planning for college.
Advertisement