See All
Colleges >
High School Freshman Timeline and Checklist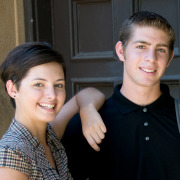 High School Freshman Timeline and Checklist
Freshmen in high school can begin planning for college with our step-by-step guide.
It's never too early to start preparing for college. Since colleges look at your accomplishments from all four years of high school, you don't want to wait until your junior year to start thinking about your GPA and college admissions. Our checklist can help you get started.
Fall (September-November)
___ Learn about college admissions from A to Z by checking out our college prep glossary.
___ Meet with a guidance counselor to discuss what you can do today to plan for college.
___ Get a jump on college prep by choosing a class schedule with honors and AP classes.
___ Show colleges you're a well-rounded student by getting involved in extracurricular activities.
Winter (December-February)
___ Explore colleges: What kinds of schools should you be looking for?
___ Worried about how you'll pay for college? You can prepare for college expenses now.
___ Find volunteer activities that are good for you and good for the world.
___ Think about taking SAT subject tests while the curriculum is still fresh in your mind.
Spring (March-May)
___ As your peers are losing momentum, refocus your study habits and finish the year off right.
___ Build your college credentials by planning fun ways to get involved this summer.
___ Set yourself up for college success with a sophomore class schedule that emphasizes college prep.
Summer (June-August)
___ Use your summer to explore jobs and careers that interest you.
___ Get yourself to campus! Visit colleges to start finding things you like and don't like about campuses.
___ Prepare for a new year by finishing your summer reading and AP prep.


People Who Read This Article Also Read:
College Planning: When Should I Start?
10 Most Common High School Freshman Mistakes
Preparing for College: Your Freshman Year Schedule
High School Sophomore Timeline and Checklist
Sophomore Year College Prep Schedule

Quick Search: Find the College that's Right for You!
Advertisement
Visit Our Student Center

Get on track!
And find out everything you need to know about planning for college.
Advertisement