See All
Colleges >
How to Use MOOCs to Get Your Dream Job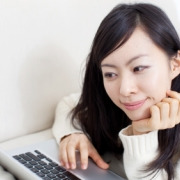 How to Use MOOCs to Get Your Dream Job
Find out how MOOCs can improve your chances of snagging your dream job.
The Massive Open Online Course is a recent invention, but people are already using them to stay competitive in the job market. Just as online universities were once seen as inferior to traditional colleges and are now gaining widespread credibility, MOOCs can now do a lot to improve your own job prospects if you follow the correct steps.
Employers want what MOOCs teach.
MOOCs can't give you a degree, but they can teach real-world skills that employers want. Many of the available MOOCs involve computer-related topics. A brief look at the courses of the popular MOOC website Udacity show classes like:
Intro to Computer Science
Algorithms: Crunching Social Networks
How to Build a Blog
Design of Computer Programs
Even if your dream job is painting, selling paper, or working on a farm, you'll probably use technology. Computer literacy is vital to employers.
Business, finance and statistics are other popular MOOC categories that look great on a job application. If you can demonstrate these skills on the job, then employers don't care whether you got a piece of paper in college for doing them.
MOOC professors are qualified.
Early criticism of online degrees centered on the fact that there was no way to control the quality of courses taught. This led to online universities seeking and gaining accreditation from the same organizations that accredit traditional brick-and-mortar colleges and universities.
Organizations like Coursera.org have professors from high-quality institutions like Stanford and Princeton teaching their MOOCs. Yale, Carnegie Mellon, Massachusetts Institute of Technology, Harvard and UC Berkeley all have their own MOOCs taught by resident professors, so there shouldn't be any doubt that these classes have high-quality instruction.
You can get certificates of accomplishment for courses.
Many MOOC's also award certificates to those who have satisfactorily completed all coursework in the MOOC and these certificates can be very valuable. For example, certificates from Coursera.org are from the university that sponsored that course, so if you take a course from a Stanford University professor, you get a certificate from Stanford University.
A certificate from a MOOC with the name of a respected college or university attached shows you have new, usable job skills, you are self-reliant, and you're always looking for ways to improve yourself. This gives you the competitive edge you need to snag your dream career.
Quick Search: Find the College that's Right for You!
Advertisement
Visit Our Student Center

Get on track!
And find out everything you need to know about planning for college.
Advertisement