See All
Colleges >
Colleges With Jewish Affiliations
Colleges With Jewish Affiliations
Even non-Jewish students who'd like to learn more about the history, values and traditions of Judaism can find a variety of higher-learning options.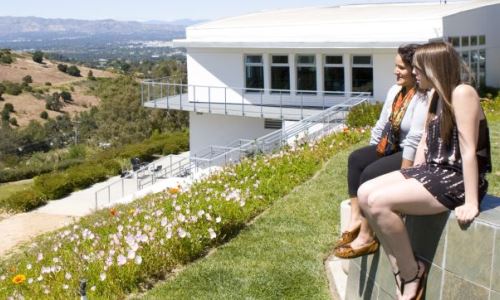 According to StateUniversity.com, there are over 60 colleges and universities in the U.S. that are affiliated with the Jewish faith. Students at these schools enjoy an academic experience that is enriched by the long history and strong beliefs of Judaism. Because the majority of these schools are reserved for rabbinical and Talmudic students, this article will cover the basics about the general studies schools affiliated with this religion to help students looking for a Jewish college find a good match.
If you're interested in studies pertaining to the Jewish faith, any of these colleges and universities may be an excellent choice for you.
American Jewish University
Located in Los Angeles, California,American Jewish University offers a faith-centered education for both Jews and non-Jews. Undergrads at this school enroll in the College of Arts and Sciences, which features a major in Jewish studies. Graduate programs at this school include Jewish communal studies and a master of education with a specialization in Jewish teaching. AJU's Whizin Center for Continuing Education also provides popular non-credit courses in fitness, fine arts, literature and Jewish studies. In 1996, the school established a rabbinic studies program. On campus, students can worship in the David Shapiro Memorial Synagogue or check out one of the largest collections of Judaica on the West Coast at the Ostrow Library.
Michigan Jewish Institute
The Michigan Jewish Institute is located in West Bloomfield, Michigan. This college focuses on professional studies, with practical degree programs in areas like business and computers. In addition, students can participate in the Jewish studies program at MJI, choosing to concentrate their coursework in Judaic studies, Jewish education or Jewish leadership. MJI has a study abroad program for students looking to spend a semester in a foreign country. On-campus activities include an annual Holocaust symposium and Shabbaton programming.
Gratz College
Located in Melrose Park, Pennsylvania, Gratz College is committed to providing focused Jewish studies programs to the Jewish community and anyone seeking to learn more about Jewish culture and history. Two undergraduate programs are offered: Jewish education and Jewish studies. More popular, however, is Gratz's graduate studies program, which features courses in education, Jewish Christian studies, Jewish communal service and Jewish nonprofit management, as well as a master's degree in education. There are also non-credit adult learning classes and online classes offered in topics including Hebrew and Yiddish language. Currently, Gratz is the only online program offering a master's in holocaust and genocide studies.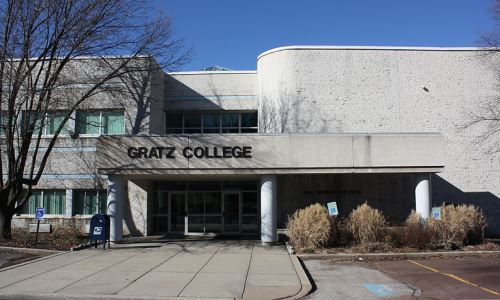 Hebrew Union College – Jewish Institute of Religion
With campuses in Cincinnati, New York, Los Angeles and Jerusalem, Hebrew Union College is a great option for students in many parts of the country. This college offers a number of Jewish-focused programs of study, including rabbinical studies, cantorial studies, Jewish Education studies and Jewish nonprofit management. There are also quite a few continuing education courses offered at each campus, as well as programs for a doctor of ministry and a doctor of Hebrew letters. Students and faculty at HUC are very active in a number of social action projects, including a soup kitchen and a Jewish Early Learning Cooperative on the Cincinnati campus.
Hebrew College
Students can learn all about the different facets of the Jewish faith at Hebrew College in Newton Center, Massachusetts. In addition to its ordination programs, this college offers undergraduate and graduate degrees in Jewish education and Jewish studies. Meanwhile, there are a number of certificate programs offered at Hebrew College as well, including a program for Jewish music that includes training to become a cantorial soloist. The college offers on-campus housing, and students can get involved by attending free yoga sessions and daily Shacharit morning services.
Yeshiva University
As the oldest Jewish-affiliated college in the United States, Yeshiva University has a long track record of combining Jewish studies with a liberal arts program. This university has three undergraduate schools: Yeshiva College, Stern College for Women and the Syms School of Business. All undergrads have a dual curriculum that combines their chosen area of study with the study of the Torah. In addition to these undergraduate programs, Yeshiva University is also known for its highly selective graduate programs in medicine and law (both of which offer secular courses of study). The university has four campuses in New York City, with the main campus located in the Washington Heights neighborhood. The school also has a number of activities and events found on typical American college campuses, like student government, an NCAA Division III athletics program, on-campus housing and a wide variety of student groups and organizations.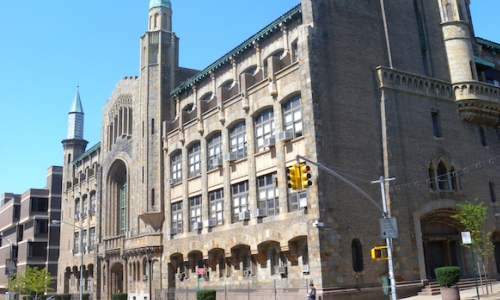 Spertus Institute for Jewish Learning and Leadership
Located in downtown Chicago, Spertus College school concentrates on offering graduate degrees in subjects related to the Jewish faith, such as Jewish professional studies and nonprofit management. In addition, the institute has a certificate program for Jewish leadership which includes seven weeks of lectures, group work and individual mentoring. The college has also hosted a number of Jewish speakers, as well as offered a variety of professional workshops and cultural programs.
If you're interested in studies pertaining to the Jewish faith, any of these colleges and universities may be an excellent choice for you. Check out our in-depth resources on the schools mentioned here to learn more.
People Who Read This Article Also Read:
Student Religion: Religious Groups on Campus
Religious Scholarships
Scholarships for Minorities and other Groups
College Academic Scholarships
Advertisement
Visit Our Student Center

Get on track!
And find out everything you need to know about planning for college.
Advertisement