See All
Colleges >
Questions to Ask Schools' Financial Aid Offices
Questions to Ask Schools' Financial Aid Offices
Make the most of your meetings with college financial aid offices.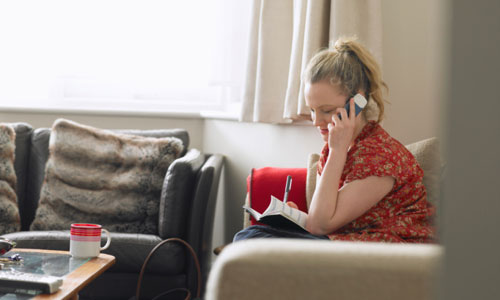 Photo: ThinkStock
Every school you apply to, whether you're enrolling in a 4-year college or university or a community college or online school, will have its own financial aid policies. The best way to understand exactly what college financial aid opportunities you can take advantage of, and what college aid requirements you have to stay aware of, is to ask the financial aid office of each school.
When you go to visit a college, you'll want to meet with as many people as possible. You'll schedule a formal interview with the admissions office to discuss your overall candidacy, you may want to meet with some professors in the college programs you're interested in, and you should definitely schedule an in-person interview with a representative from the financial aid office.
General Financial Aid Questions
How many (or what percentage) of incoming freshmen receive financial aid?
Where does most of the financial aid come from: Is it federal aid, state aid or college aid? How much of the aid is college loans, and how much is college scholarships and education grants?
Does the college meet the full financial need of students who are admitted to the school?
Does the school offer merit aid as well as need-based college aid? Do students need to complete a separate application for merit-based college scholarships?
Is the school need-blind or need-aware? (A need-blind/full-need school admits students without regard to their financial needs; need-aware/need-sensitive schools make most, but not all, admissions decisions without considering a student's need.)
What formula does the school use for determining financial need selecting recipients of money for college?
What is the average cost for a typical student in the first year, and what is included in that cost? (At some schools, only billable costs like tuition and room and board, are used to determine the cost of attendance. While other colleges and universities may include nonbillable costs, such as books, supplies and travel costs.)
Do you require the CSS/Financial Aid PROFILE form as well as the Free Application for Federal Student Aid (FAFSA) form?
Questions About Your Financial Aid Award
If I receive an outside scholarship, how will that impact my financial aid package? (The amount of an outside scholarship may be deducted from the federal aid, education grants and other college money you're offered.)
Is the college money I'm awarded likely to change after my freshman year, even if my need remains the same? (The financial aid package you're offered with your acceptance is for your freshman year only. It could change in subsequent years of your college degree, depending on the school's policies and if your financial need changes.)
What academic requirements do I need to maintain to receive financial aid? (Schools require that students receiving aid remain in good academic standing, but what that entails may be different at each college or university.
How and when will I receive my financial aid payments? (Some colleges make yearly payments, while others offer monthly installments.)
Financial Aid Meetings Tips & Tactics
If possible, visit schools during your junior year so you understand more about the college aid process. Once you've chosen your top colleges and universities, try to go again in your senior year.
If you're not able to visit a school in person, set up a phone interview, and allow yourself enough time to ask all of your questions and get satisfactory answers you clearly understand.
Before you meet with a school's financial aid office, create a list outlining your grades, class rank, awards, extra-curricular activities, volunteer work and other distinguishing skills, traits or honors you've achieved. Standing out to the financial aid office could help you get more aid.
Get the name of every person you speak to in the college financial aid office, and write a personal thank-you note. Not only is this courteous when someone has take the time to offer you assistance, this will help you to stand out in their mind, which is also a good way of landing more aid.
People Who Read This Article Also Read:
How to Compare Financial Aid Packages
Award Letter Basics
How to Appeal a Financial Aid Award Letter
What's a Financial Aid Package?
Need-Based vs Merit-Based Financial Aid
Need Blind vs. Need Aware Admissions Policies
College Provided Financial Aid Programs
Negotiating Your College Tuition

Advertisement
Visit Our Student Center

Get on track!
And find out everything you need to know about planning for college.
Advertisement