See All
Colleges >
College Admissions Calendar For Parents
College Admissions Calendar For Parents
Learn about the key dates for college planning for you and your student.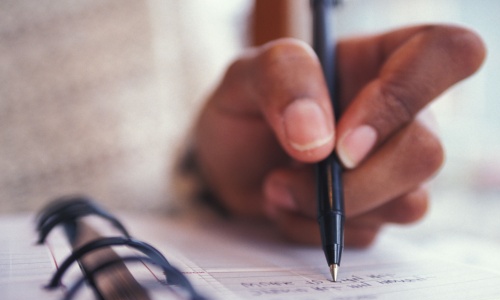 Photo: Thinkstock
Preparing for college does not start the week before moving into the new dorm room.
Many students want to put off thinking about their college plans for as long as possible. It's then up to the parents to set them on the path to matriculating at the right school.
Discuss college plans with your child. It's important to know what he wants out of his college experience.
So It Begins: The Freshman Year Plan
First things first: in order to be accepted to college, a student must complete the high school requirements. By the first month of school is done, students and parents should know which classes are needed to graduate high school and which are needed to enter college.
These requirements are not always the same. For instance, some four-year universities require two years of a foreign language, while some high schools may not require any foreign language at all. It would be a shame not to realize that until senior year, when it may be too late.
The best way to stay on track is to visit and create a relationship with the guidance counselor. A counselor is sure to know the high school requirements and will likely have information on classes needed for college.
It's a good idea to have your child begin volunteering and becoming involved in extra curricular activities to build his college resume and discover his interests.
It's also smart to begin thinking about finances at this time. By saving or planning early, you may save yourself some hassle later.
Keeping on the Path: Sophomore Year
Freshman year was a teaser of the next three years of grades, classes and extra curricular activities. Continue to make sure that everything is on track in those areas.
The second year of high school is a good time to begin researching colleges and attending college fairs.
Also, it's never too early to begin studying for the SATs. Students have the opportunity to take it all throughout their junior year, so studying early might not be a bad idea.
The Almighty Junior Year
Junior year is usually considered to be the most important year in college planning. Grades from this year are often the last that colleges see when applications are sent out.
Schedule SAT testing times. The test is very important, so make sure your child studies. And remember that she can take it over as many times as she wants.
Visit! Colleges welcome high school students with open arms to tour the campus and learn a bit about the school. Not only will this teach you more about the university, it may also excite your child about going to college.
Discuss college plans with your child. It's important to know what he wants out of his college experience. After all, where he chooses to go may affect his entire life.
The Last Step: Senior Year
Many college applications are due early in the year, around November. It may be best to begin college applications as early as the summer before senior year.
Most applications require at least a personal essay. It wouldn't hurt to have your child write the essay early so that she may re-write until it's up to her standards.
The FAFSA will determine what sort of financial aid your child will be eligible for. Scholarships are often also available, but you and your child may need to seek some out yourselves. The school guidance counselor is sure to have additional financial aid information.
Once college and financial aid applications are turned it, it's time to wait for the acceptances to roll in. However, make sure that a case of senioritis doesn't cause your child's grades to slip.


People Who Read This Article Also Read:
How to Help My Child Prepare For College
How To Improve Your Teen's Study Habits
High School Academics: Planning Class Schedules
Working With Your Child's College Counselor
Standardized Tests: A Parent's Guide
Is My Child Ready For College?
My Child's High School Isn't Doing Any College Planning
Help! My Child Has No Plan For College

Related Timeline Articles
Advertisement
Visit Our Student Center

Get on track!
And find out everything you need to know about planning for college.
Advertisement