See All
Colleges >
College Towns: Lexington, Kentucky
College Towns: Lexington, Kentucky
Learn more about Lexington, Kentucky – home of the University of Kentucky.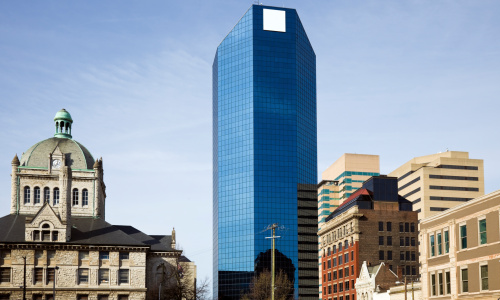 Photo: Thinkstock
The Town: Lexington, Kentucky
Known as "Thoroughbred City" and "The Horse Capital of the World," Lexington, Kentucky, is steeped in tradition featuring horse racing and equestrian shows. With a population of 295,800, it's one of the largest college towns in America, but the University of Kentucky (UK) still shapes a large part of the local community.
Rolling bluegrass plains give way to horse farms in the surrounding area. Hot, humid summers are typical of the area, and winters tend to stay relatively mild with little or no snow.
With 19,000 undergraduates and 7,000 graduate students, UK is the largest public university in the state.
The School: University of Kentucky
With 19,000 undergraduates and 7,000 graduate students, UK is the largest public university in the state. Make sure you stop by the William T. Young Library, a gorgeous building with the largest book endowment in the nation that also serves as the state's official public library.
Kentucky is a perennial contender in men's basketball, winning six national championships in its history. In 2011, after an uncharacteristically long 13-year drought, the Wildcats made it back to the Final Four before losing to eventual champion UConn.
What to Do
Known as "the bluegrass state" mostly for the species of vegetation that inhabits Kentucky, Lexington is also a hotbed of bluegrass music. Every year, the city hosts the Festival of the Bluegrass, bringing in some of the most popular musicians from across the nation.
Catch a horse race at either the Keeneland track or Red Mile Harness track, or check out the Rolex Kentucky 3 Day Event, an equestrian competition held the last weekend of April, one week before the Kentucky Derby.
Where to Eat and Drink
Ramsey's was voted the best independent restaurant in Lexington. Offering a traditional Southern "meat and three" menu, patrons choose one of 13 entrees and three of 20 vegetables to make up their order. Don't forget to order one of the 20 varieties of homemade pies.
Did You Know?
Actress Ashley Judd is a regular season-ticket holder for the Kentucky basketball team and can be seen at almost all of the home games.


People Who Read This Article Also Read:
The Top 40 College Towns in the US
College Towns: Fayetteville, Arkansas
College Towns: Boulder, Colorado
College Towns: Charlottesville, Virginia
College Towns: Grand Forks, North Dakota
College Towns: Tallahassee, Florida
College Towns: Gainesville, Florida
College Towns: Tucson, Arizona

Advertisement
Visit Our Student Center

Get on track!
And find out everything you need to know about planning for college.
Advertisement