See All
Colleges >
Celebrity College Sports Fans
Celebrity College Sports Fans
See which celebrities love their college sports.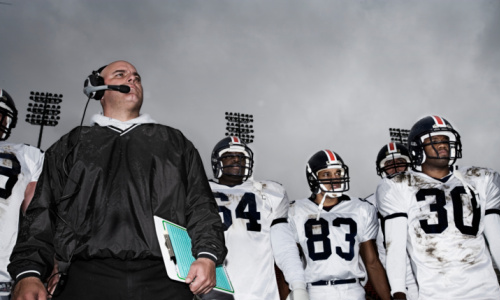 Photo: Thinkstock
Adam Jaizari
It's no secret that there are plenty of celebrity sports fans out there. Much has been made of Ben Affleck's love of the Red Sox and Spike Lee's devotion to the Knicks. But what about the celebrity sports fans who love the NCAA?
The luminaries of the entertainment industry love college sports just as much as we do.
As you might expect, the luminaries of the entertainment industry love college sports just as much as we do. These celebrity sports fans are just a few of the many musicians, actors, and entertainers who can't get enough college sports.
Whether you call him Snoop Dogg or Snoop Lion, his college allegiance remains steadfast. Snoop Dogg is still a die-hard Trojans fan, and can often be seen at the university's football games. In fact, during the 2005 season, Snoop occasionally hung out on the sidelines. How many celebrity sports fans can boast that?
It's a long way from Indiana to New York, but David Letterman hasn't forgotten his roots. Like all good celebrity sports fans, this Ball State University alum is always cheering on his alma mater; he even name-drops the Cardinals on his show from time to time.
As his famous drawl suggests, Matthew McConaughey is a born-and-raised Texan. And like all citizens of the Lone Star State, he loves his college football. McConaughey still attends games at his alma mater, the University of Texas at Austin. Few celebrity football fans are as charming as this Longhorn.
As an active film star and tireless political activist, Ashley Judd certainly keeps busy. However, in her downtime, she loves to cheer on the University of Kentucky Wildcats. Though born in California, Judd is clearly a Kentuckian at heart, and no doubt one of the biggest celebrity basketball fans.
No surprises here, given the country superstar's ties to Knoxville. Kenny Chesney is a huge Volunteers fan. He even wrote a song called "Touchdown Tennessee" about John Ward, a famous UT football announcer.
Sources: Milwaukee Wisconsin Journal Sentinel, ESPN, CBS News
Advertisement
Visit Our Student Center

Get on track!
And find out everything you need to know about planning for college.
Advertisement