See All
Colleges >
5 Things You Should Know About Paying for Theatre School
5 Things You Should Know About Paying for Theatre School
Creative ways to pay for theatre school.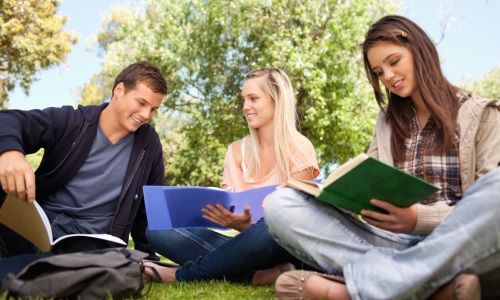 Photo: Thinkstock
Most people choose to get a degree in the arts, like theatre, because it's their passion. While it can be empowering and freeing to follow your passion, there are practical matters to consider when pursuing any higher education.
Theatre schools can be particularly expensive. But there are a few unique places you can look for money and a few creative things you can do to reach your goals.
As a theatre major, you are officially an artist, which means you are eligible for artist grants.
#1: The Government Can Help
For most accredited theater programs in the U.S., you have the option of filling out the FAFSA (Free Application for Federal Student Aid). Aid from the government for an undergraduate degree usually comes in three forms.
#2: Awards From the School Aren't Set in Stone
Many students make the mistake of thinking that once the school sends them the letter with their financial aid award, that's the end of the financial aid discussion. You don't have to accept all the loans the school offers you. Plus, many schools have policies that require you to pay for the semester before it begins. If you ask, some schools will allow you to set up monthly or quarterly payments.
#3: Look in Your Own Backyard
Religious organizations and other non-profit organizations, like Rotary Clubs and Boys & Girls Clubs, may offer scholarships. If you've done work (acting or other work) at a local theatre, they may be willing to sponsor you or help you raise funds. Your parents' experiences can also be useful. Some companies offer scholarships to the dependents of their employees. Children of veterans also have scholarship opportunities.
#4: You're an artist. Use that!
As a theatre major, you are officially an artist, which means you are eligible for artist grants. Artist grants give you the funds you need to pay for all or part of your education without having to work, so you have the time to concentrate on your craft. The National Endowment for the Arts offers grants annually for artists. Sites like Grant Space, which are run by the Foundation Center, offer tutorials on how to find and apply for grants as an individual.
#5: The Search Doesn't Stop Once You're In
Many students do a great job of hunting for scholarships while they're in high school, but many scholarships and grants are only good for your freshman year. Plus, there's the cost of books, room and board, and any theatre-specific materials you may need. If you need assistance after that first year, continue to look for scholarships and grants. Get a little creative with your time. A part-time job can be a great way to save up for subsequent years. Many theaters and neighborhood schools run after-school or summer programs for kids. Those kinds of jobs can be a good addition to your resume and extra money in your pockets.
Quick Tips
Advertisement
Visit Our Student Center

Get on track!
And find out everything you need to know about planning for college.
Advertisement