See All
Colleges >
College Transfer Timeline
College Transfer Timeline
Don't miss a deadline! Here's how to stay on track for your college transfer.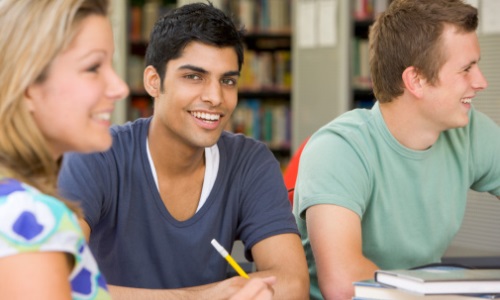 Photo: Thinkstock
Whether you're transferring from an associates degree at a community college to a bachelors degree program at a 4-year college or university or just switching schools because you're not happy at your current school, there are a number of important dates to keep track of. Here's how to plan ahead and stay on top of your deadlines.
Note: This college transfer timeline assumes you'll be transferring schools at the end of your second year. This is the period of time it generally takes to complete an associates degree, which is when many people transfer from their community college to a college or university, and the most common time for students at 4-year colleges and universities to transfer college credits.
Fall of First Year
Determine your academic skills, education interests, desired majors and goals for your career. Keeping your abilities and long-term goals in mind will help you make good transfer college decisions.
Schedule a meeting with an academic advisor at your current school to discuss your transfer college and your plans to leave.
Perform a college search to find a college or university that provides the courses, majors and degrees you're seeking.
Find out if your school has any articulation agreements with other colleges and universities. These agreements can make it far easier to transfer credits to your new school and pursue your desired degree.
Look for transfer fairs held in your area. Many colleges and universities participate in these fairs to help transfer students in their transition to the transfer college.
Spring of First Year
Do a new college search. As you take more college courses, you may find that your interests in certain courses, majors and degrees can change. You may find a college program that suits you better now than it would have when you were looking at college programs in the fall. Narrow your college or university list to a few schools that meet your education goals.
Determine your desired major and the programs you're interested in.
Schedule regular meetings with academic advisors and professors. Your advisor will help keep your college transfer plans on track, and your professors will get to know your better so they can write recommendations for you.
Find out which credits from your current school will transfer to your transfer college. Some degree programs will allow you to transfer all of your credits, while other degrees may have limitations on which credits from your current program are acceptable.
Schedule in-person visits to the schools you're considering so you can see the campuses. Be sure you visit when courses are in session so you can evaluate campus life as well as the academics. While you're visiting, schedule meetings with admissions counselors and financial aid officers to discuss any questions you may have. Be sure to pick up applications from each school whn you visit.
Contact the financial aid department of your transfer college to find out if your current financial aid will transfer over and what other aid you may be eligible for.
Take summer classes or apply for a summer job that will enhance your college transfer application.
Fall of Second Year
Review your college transcript for any errors.
Visit any colleges you've yet to see while courses are in session. If you are unable to visit the school, talk to the admissions department over the phone or via email to answer any lingering questions you may have.
Submit your application for college transfer. Be sure to keep a copy for your records.
Prepare scholarship applications and apply for scholarships. Many deadlines for scholarship applications are in February but can be as early as November.
Spring of Second Year
January 1: Your FAFSA form for financial aid can be submitted after this date. Submit it as soon as possible to be eligible for the maximum amount of financial aid.
If you've been accepted to more than one transfer college, review the financial aid package, which courses and credits will transfer toward your bachelors degree and the overall costs of each school to help make your decision.
Submit deposits and registration forms to the college of your choice within the given deadlines. Keep track of all important dates so you don't miss anything!
Find out if your transfer college hosts any functions specifically for transfer students. Meeting other students in similar situations will help you get acclimated at your new school.
Complete any academic requirements at your current school.
Apply for housing at your college or university, if necessary.
College Transfer Tips & Tactics
Bookmark this college transfer timeline so you can refer to it at the start of each semester.
Give the professors writing your letters of recommendation at least a month's notice to write your letter. Some professors may be busy with their program or other tasks, and the more time you give them, the better your letter could be.
Each school will have its own admissions deadlines. Keep track of the dates for each school you're considering, as well as for all scholarships and other financial aid deadlines to ensure you don't miss any.
Ask admissions counselors how many of your credits will transfer to your transfer college. Students attending a distance learning program or community college may find that not all of their credits will transfer to their transfer college. Contact the admissions office at your transfer college to find out their policies on online degrees or community college programs. Keep in mind that if you're not able to transfer as many credits as you'd like, it could delay your expected graduation date, which could impact your financial aid as well as any future career goals or academic programs you'd like to pursue, such as a masters degree or an MBA degree.
Transferring in the spring, rather than the fall? Stay on top of your primary college transfer tasks:
College Transfer Tasks
1. Choose your major.
For fall entry: September at the latest. For spring entry: February at the latest.
2. Choose colleges to apply to.
For fall entry: November to January. For spring entry: April to June.
3. Visit colleges and universities.
For fall entry: November to January. For spring entry: April to June.
4. Apply for admission.
For fall entry: February 1. For spring entry: February 1.
5. Apply for financial aid.
For fall entry: January 1. For spring entry: January 1.
6. Choose your transfer college or university.
For fall entry: May. For spring entry: December.
7. Register for courses.
For fall entry: August. For spring entry: January.
People Who Read This Article Also Read:
College Transfer Articulation Agreements
California: Community College to 4-Year College Transfer Agreements (IGETC)
The Transfer Process: What to Expect
Transfer Basics

Advertisement
Visit Our Student Center

Get on track!
And find out everything you need to know about planning for college.
Advertisement