See All
Colleges >
College Applications: How Many Should You Do?
College Applications: How Many Should You Do?
Students gain an advantage in college admissions and financial aid with multiple applications.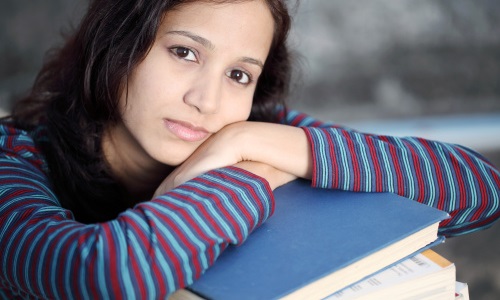 Photo: Thinkstock
By D. Aileen Dodd
Sam Weinstock graduated as a high school salutatorian, but he wasn't certain that his academic record and impressive extracurricular activities would land him at the college of his dreams. So he applied to several schools that intrigued him.
Research and visit schools as early as sophomore year. Getting a jump on the college rush could help a student learn more about scholarships and financial aid.
The National Merit Scholarship winner, athlete and mock trial champion sent applications to nine colleges — Emory, Brown, New York University, Northwestern, University of Pennsylvania, Princeton, Columbia, University of Georgia and Harvard. He figured that casting a wide net would give him an advantage.
"I am generally an indecisive person," explained Weinstock. "While it was a lot of work, I knew it couldn't hurt to apply to more schools than I needed. It's such an unpredictable process and I wanted to be sure that I had lots of good options once it came time to decide."
Once he was accepted to some colleges, Weinstock compared the academic programs, campus life and awards packages of his top picks before narrowing the list to Princeton and Harvard. He chose Harvard for its prestige, challenging work and location.
The New Trend: Applying to More Colleges
Enterprising students like Weinstock are driving up the average number of applications filed by prospective college freshmen. Nationally, more students are applying to more colleges.
According to the 2011 State of College Admission report, one-quarter of college freshman applied to seven or more schools. College counselors say the uptick is being spurred by convenience, tight family budgets and the competition to get into top universities.
Miriam Parker of the College Counseling Center of Atlanta gives her clients a long list to look at and helps them put their picks into three categories: potential schools that fit their eligibility; middle-range colleges where they have a shot at admissions and reach schools — schools where they have a lower chance of acceptance based on their eligibility.
"The best case scenario is they get into all of them and it is simply a choice of financial aid and location," she said.
Acceptance Rates Are Down, While Applications Are Up
However, many students are not getting into their top picks nationally. The percentage of students who received and accepted college offers dropped from 49 percent in 2001 to 41 percent in 2010.
In 2012, several Ivy League schools reported acceptance rates of lower than 8 percent of applicants. Harvard admitted 2,032 students — 5.9 percent — out of its 34,302 applicants in 2012. Last year, 6.17 percent of its 34,950 applicants got in. Sending multiple college applications can improve a student's chances of getting a yes. The same strategy is being used to get the best deal on tuition.
"Higher ed has become kind of a commodity," said Shawn Stewart, a college counselor and consultant based in Kansas. "Don't be afraid to play one against the other. Don't be afraid to say, 'I want to come here, but you are $5,000 more at Michigan than Calvin (College) is. We know you are good, but Calvin is good, too. Can you help us out on the price?'"
You can talk to the dean of the college you are interested in, Stewart said.
Despite the encouraging research that shows students should apply to multiples schools, on average, 7 in 10 high school students apply to only three colleges. Submitting more than that can get costly.
The Common Application and the Universal Application, available online, have made applying to multiple schools easier and more affordable. The applications allow students to send their forms to a variety of colleges partnering with the service.
Quick Tips
Check with your guidance counselor to be sure that you are taking the right classes to graduate on time.
Research and visit schools as early as sophomore year. Getting a jump on the college rush could help a student learn more about scholarships and financial aid.
Consider starting college sooner. Online courses allow some students to complete graduation requirements faster than their peers so they can earn their diplomas in the winter instead of the spring semester. Take advantage of that extra time and apply to attend college for the winter semester.
People Who Read This Article Also Read:
What Do I Need to Complete My Application?
10 College Application Tips You Need to Know
Top 3 College Application Worries
7 Common College Application Mistakes to Avoid
Advertisement
Visit Our Student Center

Get on track!
And find out everything you need to know about planning for college.
Advertisement