See All
Colleges >
Prospects for International Students After Graduation
Prospects for International Students After Graduation
What kinds of job opportunities are there for international students?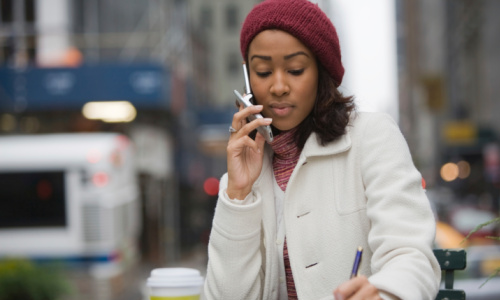 Photo: Thinkstock
It's advisable for international students to plan for life after college at least a year before they receive a diploma.
Among other post-graduation options, international students can:
Enroll in the Optional Practical Training (OPT) and work in the United States for a year
Get an H-1B visa to work at an American organization
Attend graduate school in the US or abroad
Gain employment in another country
Return home and search for a job
According to the Open Doors report published by the Institute of International Education, the number of foreign graduate students in America increased 3 percent between 2009 and 2010.
International Student Jobs
How can you get a job in America after graduation as an international student? Students who are living in the US with an F-1 visa have 60 days to either enroll in another college or university for graduate studies or enroll in the OPT program to gain employment.
The OPT program allows you to extend your F-1 student visa status for one year as you gain professional training in your area of study. The application can take three to four months, so it's important that you start your application process months before graduation.
Between 2009 and 2010, the number of OPT students rose 14.43 percent.
If you want to stay in the US for a longer period of time, you will have to get a company to sponsor you for an H-1b non-immigrant visa. This will allow you to remain employed at that company for three years.
There is a cap of 65,000 foreign aliens who can receive a H-1b visa per fiscal year, but if you work as a contractor for a company you are not included in this cap. In order to obtain an H-1 visa, you must have a bachelor's degree in a field like Architecture, Engineering, Mathematics and Statistics, physical sciences, health, or Education.
Not all international students want to stay in America after graduation. Some return home to put their skills to use. What used to be referred to as the "brain drain" is now "brain circulation" because foreign students are increasingly returning to their home countries after earning a degree. For example, in the last few years many Indian and Chinese international students have been returning to their countries to support their respective economies.
The most popular programs of study for foreign students are engineering, business, physical and life sciences, social sciences, mathematics and computer science. These majors are especially useful in developing global economies.
International Graduate Students
If you have just completed a bachelor's or master's degree program in America, you have the option of extending your student visa to earn another degree. This is another common choice for students, especially in the fields of Computer Science, engineering, and Physics, which account for 65, 64, and 56 percent of PhD students in the US respectively.
According to the Open Doors report published by the Institute of International Education, the number of foreign graduate students in America increased 3 percent between 2009 and 2010, accounting for 15.5 percent of all students at American grad schools.
Institutions in California, New York, Texas, Massachusetts and Florida are a haven for international graduate students, so you will probably have the best luck looking in these states.
The best place to start planning for after-graduation is with your current school's Office for International Students and Career Development Center. These are two resources that can give you more general information on what to do after graduation. However, these departments can usually only give you general information, so you will need to do more major-specific research to get a clear idea of where you want to go and what you want to do when you get there.


People Who Read This Article Also Read:
How to Apply to College as an International Student
Student Visas
International Exchange Programs
Top Schools for International Students
African International Students
EU International Students
International Student Financial Aid
Middle Eastern International Students

Advertisement
Visit Our Student Center

Get on track!
And find out everything you need to know about planning for college.
Advertisement