See All
Colleges >
9 Colleges Near Tasty Pizzerias
9 Colleges Near Tasty Pizzerias
Love pizza? Obviously. These colleges are near awesome pizza joints you'll want to visit at least once a week.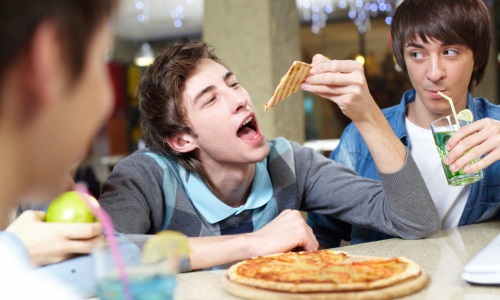 Photo: Thinkstock
Eating copious amounts of pizza is just as important to your college experience as pulling all-nighters and having heart-to-hearts with your roommate (Also, both of which will be made better by some tasty slices.). That's why it's important to study in a city where there's a quality pizzeria – after all, you'd hate to let your entire four years go to waste with mediocre pizza. The following colleges campuses are located near solid slices.
1. Yale University
The Details: Eating at the legendary Frank Pepe in New Haven, CT is somewhat of a religious experience. People travel from all over New England to grab a bite at this nationally-recognized hole-in-the-wall, but if you're a student at Yale University, it's just regular neighborhood fare (which doesn't seem fair at all.)
These nearby pizza joints mean you'll have an alternative once you're tired of eating at the dining halls.
The Slice: Frank Pepe originated the New Haven-style thin crust pizza, and his signature pie is the White Clam: fresh clams, parmesan, olive oil, garlic and oregano. Are you drooling yet?
2. New York University
The Details: New York City is known for its slices, and Greenwich Village's Artichoke Pizza is one of the city's crowning jewels. Lucky for New York University students, they can stop for a slice after class; although, there's usually a line out the door most hours of the day. (It's especially packed at four in the morning, have you been drinking, NYU?)
The Slice: The famed artichoke slice, only $4.50, is best described as warm, creamy, spinach-and-artichoke dip baked on top of perfectly chewy crust. Next stop: Washington Square Park!
3. Southern Methodist University
The Details: Located near Southern Methodist University's campus in Dallas, TX, Neo Pizza has made it onto several "best of" lists and received head-nods from foodies like Rachael Ray. In addition to their pies, they're known for their multiple TV screens, two patios, cool late night lounge, and killer happy hour. Is there anything this place doesn't have?
The Slice: Neo Pizza's Black Truffle Pizza is loaded with truffle oil, black pepper, speck, mushrooms and homemade mozzarella. Now that's a well-dressed pie.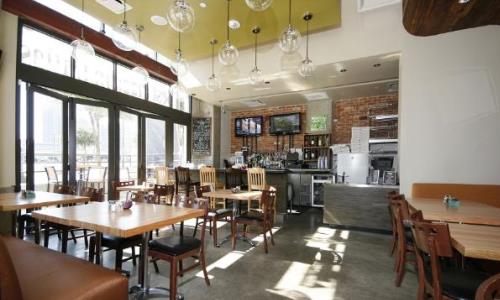 4. Emerson College
The Details: The pizza at Picco in Boston's food-centric South End is all about the crust: using dough that's made in-house every morning, these pies are cooked to crisp, well-done perfection which must be why they are so popular among students at Emerson College, Boston. Oh, and make sure to save room for dessert: the homemade ice cream that comes in flavors like Cinnamon and Banana Peanut Butter Chip is arguably the best you'll find in New England.
The Slice: Make your small or large pie a half Neapolitan (fresh mozzarella, tomatoes, and basil) half Alsatian (gruyere, bacon, sautéed onions, and crème fraiche.) Just trust us on this one.
5. DePaul University
The Details: Chicago, IL is known for its decadent deep-dish pizza, and local chain Giordano's offers some of the best you can find. Their pies are not only deep-dish but also stuffed, making them 40% larger than their top competitors' pizzas. If you're planning on attending DePaul University, consider packing some pants that are a couple sizes too big – we have a feeling you'll grow into them.
The Slice: Giordano's "Special" pie comes stuffed with sausage, mushrooms, green peppers and onions. Mmm, nice and light.
6. Mills College
The Details: The chef and co-owner at Oakland, CA's Pizzaiolo takes his local ingredients seriously – even the flour is Oakland born and bred. New students at Mills College will be in for a treat, the menu changes daily, so the unique toppings (like summer squash and guanciale) are always a surprise.
The Slice: The ever-changing nature of Pizzaiolo's menu makes it impossible to suggest a single slice, but we recommend you order the most unique pie they're offering that night – after all, you may never experience that exact topping combo again.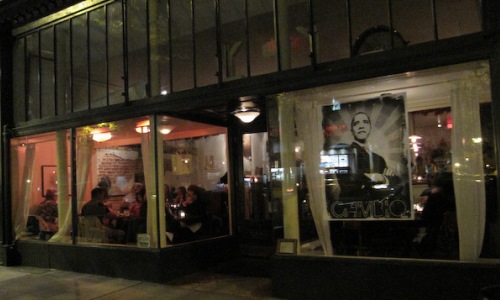 7. Brown University
The Details: Providence, RI is known for its grilled pizza, which is exactly what it sounds like – dough cooked over an open fire and smothered with cheese and toppings. Any Brown University student will tell you that pizza joint Bob and Timmy's has the recipe down to a science, delivering a mouth-watering pie with crispy, smoke-flavored crust.
The Slice: Pizza 1" (as it's referred to on the menu) delivers the perfect combination of parmesan, Romano, and gorgonzola cheeses. Ugh.
8. University of Michigan
The Details: Ann Arbor, MI's Mani Osteria has already gained a ton of press since opening in 2011. Chef Adam Baru worked his way up the food chain in New York City before returning to his hometown to open this spot, known for its unique, contemporary twist on classic recipes--a staple at the University of Michigan, Ann Arbor.
The Slice: With toppings like smoked Scamorza, broccolini, and red chili, The Farmer's Market pie delivers exactly the freshness that its title promises.
9. University of California at Los Angeles
The Details: With small-ish pies as expensive as $23 a pop, Pizzeria Mozza isn't exactly your two-dollar-slice joint, but its quality ingredients make it worth the extra cash. Fresh toppings range from Ipswich clams to fingerling potatoes to fennel sausage, making it a California-style pizza spot ideal for University of California, Los Angeles students and for others who are willing to brave the L.A. traffic.
The Slice: The restaurant's "Bianca" pizza features Fontina, mozzarella, truffle-soaked Sottocenere and sage and has received shout-outs from places like Food and Wine and Serious Eats.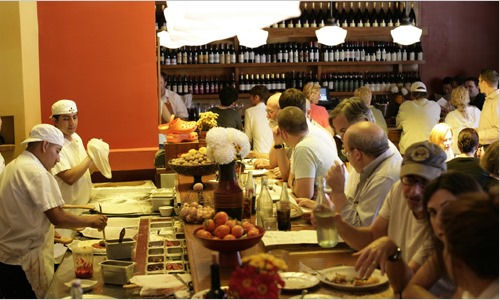 If you're not already convinced to try and apply to all nine schools at once, consider this upside: these nearby pizza joints mean that you'd have every reason to actively avoid the dining hall. Now that's a reason to spend some time writing an extra admissions essays or two.
People Who Ready This Article Also Read:
Avoid the Freshman 15: Healthy Options for College Favorites
How to Avoid Gaining 4 Pant Sizes Freshman Year
Working With Wheat Allergies and Gluten Intolerance in College
Quick and Easy Dorm Meals
Quick Search: Find the College that's Right for You!
Advertisement
Visit Our Student Center

Get on track!
And find out everything you need to know about planning for college.
Advertisement