See All
Colleges >
What To Do If You Can't Afford Your Dream School
What To Do If You Can't Afford Your Dream School
Consider these four options if the school you want to attend is too expensive.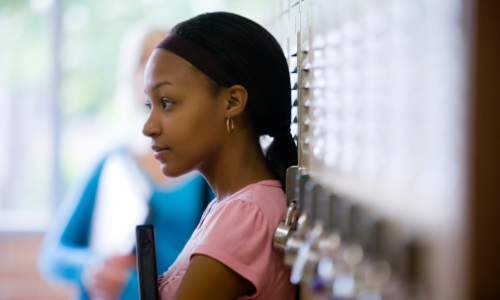 Photo: Thinkstock
If you just found out that you can't afford your dream school, don't panic -- there are plenty of strategies you can employ in your quest to still get a good education. Consider these four options to ensure that you don't miss out on having a great college experience.
Consider attending a community college that's known for successfully producing transfer students.
1. Renegotiate your financial aid package.
If your dream school didn't offer you enough financial aid, there's a chance you can renegotiate your package in order to receive some more cash. This is an especially good option to consider if your financial situation has worsened since you applied for aid -- many schools, like Carnegie Mellon University and Union College, are willing to give students with special circumstances some extra cash. You also have a shot at getting more money if another school offered you a significantly larger amount of aid -- many institutions will work to match or beat a competitor's financial package.
2. Check out some well-respected public universities instead.
Many public universities are known for offering students a prestigious education, great value and an excellent return on their investment (meaning that the money they earn after graduating greatly exceeds the amount they spent on their degrees). If you're a California resident, consider attending a highly regarded University of California (UC) or California State University (CSU) school; if you're a New Yorker, get a great value at one of the City University of New York colleges. Many other states boast prestigious public schools too, like University of Virginia, University of Michigan – Ann Arbor and University of North Carolina – Chapel Hill. If you do decide that a public university is the right choice for you, you may wind up feeling grateful you couldn't afford your "dream school" after all!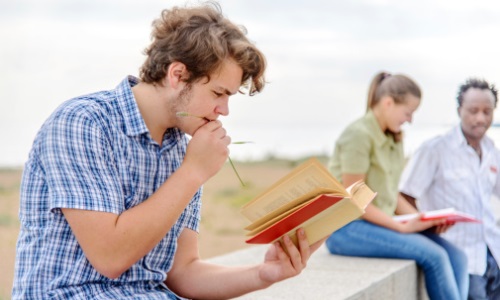 3. Attend community college with the intent to transfer.
Consider attending a community college that's known for successfully producing transfer students. After taking community college classes for a year or two, you can transfer to a well-respected and affordable public school. Or, you can research scholarships and apply to private schools while at community college; this approach may allow you to afford and gain admission at private schools that weren't an option for you previously.
4. Take a year off to save money and apply for scholarships.
If you take a year off to work full-time, you can save money to put towards college expenses and apply for scholarships you weren't aware of the year before. Use our free scholarship search engine in order to find some scholarships that might be a good fit for you. With the wide range of scholarships available -- based on everything from merit to race to special talents -- you're bound to find at least a few for which you're a good candidate. You may even find that you're qualified for some weird scholarships you never even knew existed!
With these four options in mind, you can rest easy knowing that a great college experience is still well within your reach.
People Who Read This Article Also Read:
10 Reasons to Take a Gap Year
When to Start Thinking About Financial Aid
How Special Circumstances Can Affect Your Financial Aid Package
California: Community College to 4-Year College Transfer Agreements (IGETC)

Advertisement
Visit Our Student Center

Get on track!
And find out everything you need to know about planning for college.
Advertisement