See All
Colleges >
How to Counsel Students Without Parental Support
How to Counsel Students Without Parental Support
Make sure students have an advocate even when their parents aren't very involved.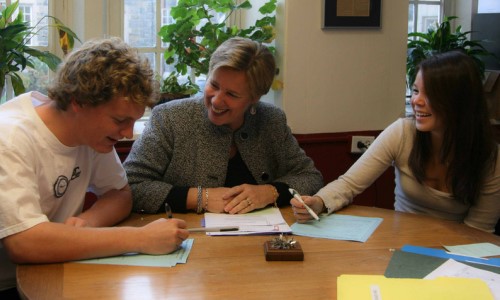 For students who wish to go to college, parental support can be a major factor in their success. As a counselor, seeing a student lack the parental involvement they need can be tough. Fortunately, there are plenty of ways you can try to get parents on board, while also helping the student navigate unfamiliar territory. Use the following strategies and resources to help these students reach their college goals.
Research makes clear that involved parenting leads to more successful students.
Effects of Uninvolved Parenting
Students with uninvolved parents can suffer in a number of ways. Though the degree of uninvolved ranges from disinterest in school performance to utter neglect, students are sure to experience some negative impacts due to their parents' lack of support. The Positive Parenting Centre explains that some of the possible effects on the student include:
Patterns of truancy in school
Patterns of delinquency in adolescence
Fear, stress and anxiety disorders
Lack of self-control
Increased risk of addiction to drugs and alcohol
Defiance toward authority figures
Low self-esteem
A sense of loneliness
Emotional withdrawal in social situations
Counselors should prepare to deal with one or more of these issues when helping a student who lacks parental support. These students may feel as though their college dreams are out of reach, so it's important to provide them with real steps and strategies to help them get there.
Getting Parents Involved
First and foremost, counselors dealing with these types of students need to make a sincere effort to get parents involved in the college planning process. However, it's important to recognize that these attempts may be frustrating, or even futile, depending on the situation. According to an article on Monster.com's Teaching Community, "It's rare that a parent truly doesn't care about their child's performance in school. When a parent is unresponsive, it's usually because they are overwhelmed by their other responsibilities." To increase your chances of success in getting absent parents involved, try these tips:
Accommodate the parents' schedules: Overwhelmed or stressed parents may not have time to meet in person, so offer to discuss the issue via e-mail or a brief phone conversation.
Remain positive: Show that you see immense potential in their child and believe the student is capable of succeeding in college.
Focus on collaboration: Make sure the parents know you'll be available for guidance and support, but that their involvement is just as important.
Break down language barriers: Get a translator when you want to make sure that a language barrier won't hinder your conversation.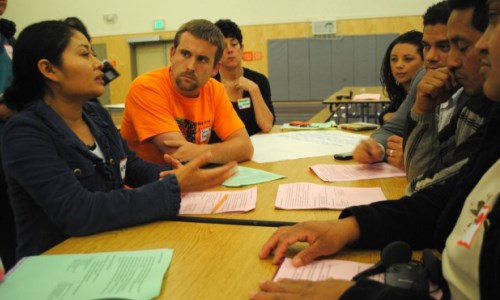 Creating Parent-Student Partnerships
Research makes clear that involved parenting leads to more successful students. If you're attempting to get parents more involved, it's key that they communicate not just with you, but with their children as well. According to the National Center for Family and Community Connections with Schools, the following elements make up a successful strategy for parents supporting teenage academic achievement:
Talking often with students about school
Helping students make plans for college
Keeping them focused on learning and homework during the school year
There are numerous ways that counselors can facilitate these types of interactions. The National Center for Family and Community Connections with Schools suggests holding monthly workshops for high school students and their parents. These workshops can focus on a specific aspect of the college planning or college admissions process. Attending can boost a student's self-esteem while also informing parents of the importance of their support and guidance during this time.
Guiding Students Through College Admissions
If some parents are totally uninvolved or unsupportive in their kids' quest to attend college, counselors can provide extra guidance to ensure that these students don't fall through the cracks. In addition to the normal college counseling you would provide, consider the types of guidance they are lacking from their parents. With your help, these students won't have to navigate the confusing process of college admissions entirely on their own. Make sure to cover these areas with a student who lack parental involvement or support:
Costs: Will the student's parents contribute to college costs? You may need to provide extra assistance in making sure the student understands the FAFSA, student loans and net price.
Career development: Has the student considered what to study or what career to pursue? Provide assessment tools and other resources that can help students identify their skills, talents and career goals.
College options: Help the student to choose realistic college options and decide how many colleges to apply to.
Students who are planning for college without parental involvement could also benefit from monthly workshops like the ones described above. Offering students-only workshops is a great way to serve multiple students who need extra guidance without becoming overwhelmed with the added work of assisting all of the students who lack parental support individually.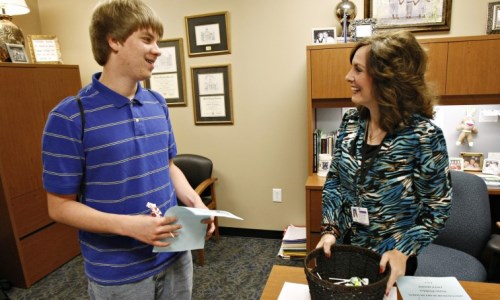 Planning for college is especially difficult for students without supportive parents, so counselors should start by making earnest attempts to get parents involved. But when parental support is lacking, you can still help students find success by becoming an ally and an advocate.
People Who Read This Article Also Read:
Working With Your Child's College Counselor
How to Work With Truant Students
College Planning for Undocumented Students
College Planning and Teen Parents: How to Help
Advertisement
Visit Our Student Center

Get on track!
And find out everything you need to know about planning for college.
Advertisement