See All
Colleges >
How to Appeal a Financial Aid Award Letter
How to Appeal a Financial Aid Award Letter
Should you ask for more financial aid for college? Learn more about the process and what you should do.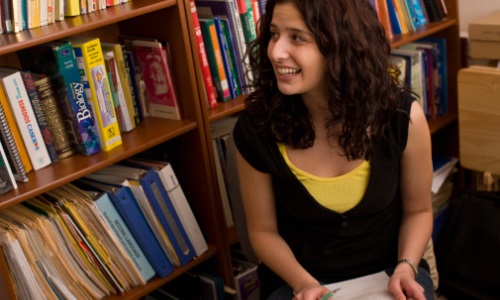 Photo: Thinkstock
In recent years, as the economy has worsened and competition for qualified students has become more fierce, the act of appealing for more financial aid for college has become more common.
For their part, colleges and universities are becoming more flexible about altering the financial aid awards they offer, but only if you have good reasons for requesting a change, proof to back up why you need more money for college and you make the request in a tactful, mature way.
Be sure to get the name and contact information of the financial aid representative you talk to, so you can check in with the same person about your appeal.
For the best shot at getting more money for your college program, be sure you know each school's policies and learn the right way to approach them.
Reasons to Appeal Your Financial Aid Award Letter
A college student may have many valid reasons for needing to appeal their aid. Here are three of the most common cases students make, and ways to use these circumstances to prove your financial need to the school:
Financial circumstance: You can't afford your expected family contribution (EFC)
How to make your case: Show the school documents that clarify your financial circumstances, especially if they've changed since you applied for college aid. If your family has incurred layoffs, medical bills, divorce, death in the family or other financial hardships, colleges may recalculate your college money.
Financial circumstance: Your top school hasn't matched the college financial aid offered by another school.
How to make your case: If you're a top candidate and you inform a school that it's your first choice for your college education, but that your financial aid award is preventing you from accepting their offer of enrollment, they may be willing to give your application another look. Show the school the award letter offered by the rival school, and see if they would be willing to match it.
Financial circumstance: The school's cost of attendance (COA) doesn't accurately reflect your experience.
How to make your case: Find out how the school calculates its COA. If it includes non-billable costs, like travel expenses and living expenses, see how much each college student is allotted for those costs and compare it to your expenses. For example, if you have a child, you may need to factor in dependent care into your living expenses, which may not be reflected in the COA.
Ways to Improve Your Financial Aid Appeal
The way you request additional aid can be a key factor in whether you get that aid. Check the college's website for instructions on how to file an appeal. If you don't find this information on the website, contact the financial aid office to ask for assistance and if there are official forms for you to fill out.
Be sure to get the name and contact information of the financial aid representative you talk to, so you can check in with the same person about your appeal. Contact this person regularly to see if any money for college opens up as other students decline offers of admission, and thereby offers of college aid.
Also, if you haven't been offered a work-study position, ask if this is a possibility and if the program is full, ask if you can be added to the waiting list, in case another student declines theirs. In addition to the potential of receiving this position, you'll show the financial aid office you're committed to attending their school and willing to work for more college aid, not just looking for a handout.
And finally, find out if the schools you're applying to offer a tuition waiver. Some schools award students reduced tuition or waive the total cost of tuition if that student is a desired candidate who exhibits strong financial need. Ask the financial aid office what the requirements are for receiving a tuition waiver.
Quick Tips
Send in your financial aid appeal as soon as possible, so you're first on the list in case any new college money becomes available as other students decline their offers.
Make sure your financial aid forms, including the Free Application for Federal Student Aid (FAFSA) and the non-federal aid form CSS/Financial Aid PROFILE, accurately reflect your finances for the previous year. The Department of Education and the colleges and universities you've applied to will only be looking at your financial situation for that year when they determine your need for federal aid and other types of aid.
Meet with financial aid officers at your top schools (in person) when you visit. This will help you stand out if you need to appeal your award.
If a school denies your appeal, either because you didn't prove your case or because they have no more money to offer, all is not lost. Keep looking for additional college scholarships to help cover your EFC. College scholarships are available from a number of organizations and for a variety of students.
Related College Financial Aid Articles
Understanding Student Aid: Federal, State and College Aid
Questions to Ask Schools' Financial Aid Offices
How to Compare Financial Aid Packages
Award Letter Basics

See All How to Pay for College

Advertisement
Visit Our Student Center

Get on track!
And find out everything you need to know about planning for college.
Advertisement