See All
Colleges >
My Child's High School Isn't Doing Any College Planning
My Child's High School Isn't Doing Any College Planning
Learn how to work with your child's high school counselor - or work independently if necessary - to create a college plan for your child.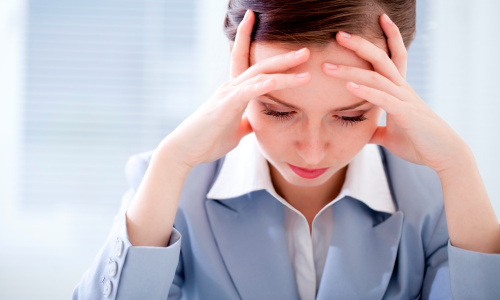 Photo: Thinkstock
What do you do when your child's high school isn't doing the best job in helping him plan for college?
The truth is, many high school guidance counselors are overworked, underpaid and have so many other responsibilities on their plates that they do not have the time to devote to creating a college plan for each individual student.
A one-on-one conference with the guidance counselor may help separate your student from the hundreds (or thousands) of other students the counselor is helping with college admissions.
According to the American School Counselor Association, the ideal student to counselor ratio is 250 to 1. However, the nationwide average is 460 to 1, with some schools having numbers as high as 1000 to 1.
A study conducted by Public Agenda shows that students who felt as though they were just another face in the crowd are less likely to attend college directly out of high school, which significantly reduces their chances of graduating with a degree or certificate in hand.
So what can you do? Be proactive and take control.
College Planning and Parents
Most of the time, parents need help navigating the college search process. They strive to provide their children with the most relevant information and advice, but aren't always well-informed in higher education procedures. Sifting through thousands of colleges and determining the right financial aid package can be an overwhelming challenge to those who are unprepared.
It used to be that college was reserved for the academically hungry students, and most respectable jobs could be attained through earning a high school diploma. Today, most jobs require a college degree or certificate.
Here are some direct action steps you can take to help your child in the college admissions process:
Take Control
There is a wealth of resources available for parents wanting to learn more about the college admissions process. Take advantage of our helpful tools and services on CampusExplorer.com. Visit a college planning office in your community, or (if you have the funds) hire an educational consultant whose entire career is devoted to helping students choose a college.
Meet With The Counselor
Despite the sobering numbers quote above, it can be true that the squeaky wheel gets the oil. A one-on-one conference with the guidance counselor may help separate your student from the hundreds (or thousands) of other students the counselor is helping with college admissions. Bring along a list of academic records, extracurricular activities and a set of questions related to college admissions. Be mindful, college counseling is not an easy job – and it's made even more daunting by recent budget and staff cuts.
Questions to Ask Your Child's Guidance Counselor:
1. What courses should my child take for college prep?
2. Are there any college fairs I can attend nearby?
3. When should my child start preparing for the SAT?
4. What AP courses are offered at the school?
5. Do you have information on colleges nearby and far away?
6. Are there any special scholarships my child could apply for?
7. Do you have the financial aid forms my child needs to complete?
8. What colleges do other students from the school go to?
9. Do you have any resources regarding careers and/or choosing a major?
10. Can you recommend any college handbooks that will help me understand college admissions?

Speak To College Admissions Offices
If you are having trouble completing the application, or need more information regarding financial aid, talking with a college admissions representative can help fill in the gaps.
Get Your Teen Involved
One in five students who receive poor counseling delay going to college. Turn one night a week into "college planning night" in which you and your child can learn about the admissions process together.


People Who Read This Article Also Read:
How to Help My Child Prepare For College
How To Improve Your Teen's Study Habits
High School Academics: Planning Class Schedules
Working With Your Child's College Counselor
Standardized Tests: A Parent's Guide
College Admissions Calendar For Parents
Is My Child Ready For College?
Help! My Child Has No Plan For College

Advertisement
Visit Our Student Center

Get on track!
And find out everything you need to know about planning for college.
Advertisement