See All
Colleges >
Top Arts and Humanities Careers
Top Arts and Humanities Careers
Learn what careers to seek with your arts and humanities degree.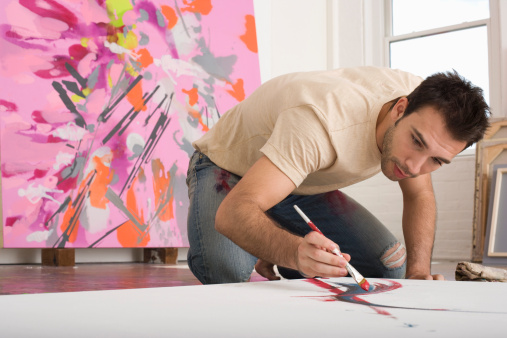 Photo: ThinkStock
By Merrissa Saunders
Arts and humanities cover a broad range of subjects that aren't taught in social sciences such as visual arts, architecture, design, history and humanity. Most employers favor applicants who have a certain skill level and passion for their field of work. Thus, a bachelors degree is among the most popular degree for arts and humanities majors.
You should never choose a major that you don't have a passion for. With that said, you want to be able to use your arts and humanities degree towards obtaining a lucrative career. In order to attain a livable wage, arts and humanities graduates may have to look at nontraditional jobs on the market. For example, music majors may use their expertise to be a music supervisor at a radio station.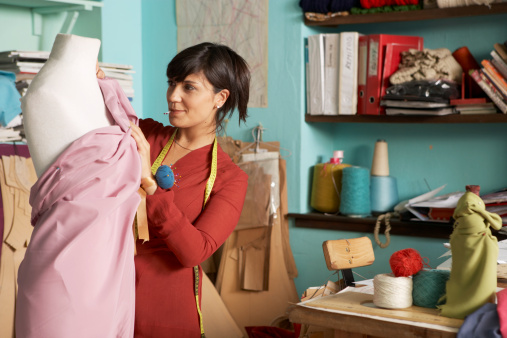 Photo: ThinkStock
Keep these helpful steps in mind when applying to an arts and humanities college:
Map out a career plan. The choice between concentrating your courses into your desired field versus taking a variety of courses in other fields such as education or business, determines which careers you will be qualified for when you graduate.
Find your perfect match. There are two types of arts and humanities schools, career-focused and arts-centered. Once you have determined your career plan, deciding which type of school is best for you should be a breeze.
General Studies Degree
The general studies major isn't designed to prepare you for one particular job. Rather, you learn effective communication and critical thinking skills through taking arts and humanities courses. Therefore, a major in general studies is usually reserved for students who are unsure of their career path. Despite this, you will receive enough skills in order to get a job after graduation. Statistics compiled by the National Association of Colleges and Employers (NACE) report that employers care more about an employee's skills than their major.
Employment in many professional fields in the arts is competitive. To gain an edge in your chosen industry, making contacts that have already had success in the field is paramount to your career.
There are associate's, bachelor's and master's degree programs available for general studies. Programs can be found at most community colleges, technical schools, online schools, career colleges and four-year colleges and universities. General studies curriculum varies from school to school, so make sure you do your research to ensure you will receive the education you desire.
Psychology Degree
Psychology students study human and animal minds, emotions and behaviors. They look at patterns within each patient, using a system of observation, assessment and experimentation to determine the individual's root issue. Schools, hospitals, government, large companies and the armed services are all organizations where psychologists can find employment.
The minimum education requirement for a practicing psychologist is a master's degree. However, many go on to obtain their Ph.D. in psychology because it opens up a wider range of job opportunities and pay scale. Psychologists with their own practice must attain a Ph.D. in psychology. About 34 percent of psychologists have their own practice.
There are psychology bachelor degree programs that prepare students to assist psychologists or find employment in other areas like sales, service or business management. There are few job options for psychology students who complete their associate's degree. You might be able to find a job as a medical secretary, but you would be competing with bachelors degree holders as well.
Photography Degree
Some people are born with a natural eye for photography. If you are able to capture moments perfectly, a career in photography might be for you. To pursue a photography career without any formal training, it is recommended that you first earn certification at technical schools, colleges and universities. This will teach you how to operate a single lens reflex camera and what lens to use for specific situations.
At a two-year career training school for photography, you will learn more advanced techniques and begin to cover the business side of the profession and graduate with an associate's degree. Which degree program you choose is dependent on the type of photography that you intend to pursue. For example, a fine art photographer typically has more training than a portrait photographer because you are focused more on artistic creativity as opposed to capturing the subject accurately. This requires a more advanced skill set.
A bachelor's degree in photography will allow you to get most entry level positions, while a master's degree usually prepares students for a teaching career. Recent graduates should look for jobs as photography assistants to learn the more advanced techniques that weren't taught to them in school and discover how to open up a photography business.
Interior Design Degree
Interior designers focus on the decoration of an interior space. They cater their design specific to the needs, desires and regulations of the building. Most interior design majors are pursuing their bachelors degree from an online school, college or university. While you are studying for your licensing exam, it is strongly encouraged that you get an internship of one to three years, as jobs in this field are limited and competitive.
An associate's degree in interior design qualifies you for an assistant position, whereas a bachelor's degree is sufficient for a formal apprenticeship program.
Fashion/Apparel Design Degree
In fashion and apparel design school, you will study the latest fashion trends, color combinations and fabrics used. Qualities that a successful fashion designer possess are ability to work long hours, flexibility, work well under pressure, and of course a creative and innovative flair. The most important thing is to have a passion for fashion.
Your degree options in the fashion and apparel design field vary depending on your career goals. If you are looking for a position in sales or retail management, then a certificate or associate's degree in fashion and apparel design will suffice. However, if you are looking for a career actually designing the clothes, then you should seek a bachelor's degree in fashion apparel and design.
Quick Tips
Employment in many professional fields in the arts is competitive. To gain an edge in your chosen industry, making contacts that have already had success in the field is paramount to your career.
It is possible to obtain a Ph.D. in arts and humanities, however one must be committed to their chosen research project because there is limited funding available for such projects.
Many arts and humanities graduates continue their education after attaining their bachelors degree. If you plan on doing so, try to take courses that emphasize the major that you plan on transferring into.
Related Career News Articles
Top Culinary Arts and Food Service Careers
In Demand Careers in Technology
In Demand Careers in Business
5 Best Colleges for Fashion Design Majors

Advertisement
Visit Our Student Center

Get on track!
And find out everything you need to know about planning for college.
Advertisement