See All
Colleges >
4 In-Demand Green Jobs
4 In-Demand Green Jobs
Check out the fastest-growing environmental science and sustainability jobs.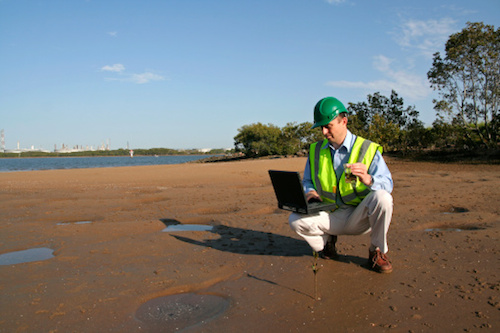 Photo: Thinkstock
It's no secret that green jobs are more in-demand than ever before. If you're considering a degree in environmental science, sustainability or a related field, you may be able to gauge your career prospects by finding out which green jobs are expected to grow fastest in the coming years. Here's a quick guide to the top green jobs available to applicants with the right education.
Environmental Engineer
In addition to their love for the environment, environmental engineers also have great skills in math, problem solving and data reporting. They use this skill set to create eco-friendly, sustainable systems and practices for companies and government agencies. What sets an environmental engineer apart from other types of engineers is that their work helps to protect and preserve the earth's resources. They can accomplish this in a variety of ways, whether they're finding methods to convert waste to energy, inspecting industrial facilities to make sure they comply with environmental regulations, or advising corporations about the safest and most sustainable ways to create the products they sell.
Through their research and scientific testing, environmental science and protection technicians determine the causes of these issues, as well as their impacts on human health.
Geoscientist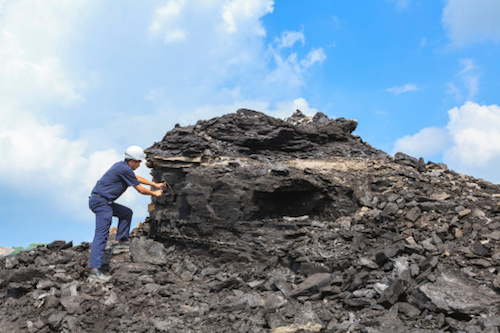 Photo: Thinkstock
Geoscientists know all about the physical aspects of the earth, including its composition and structure. By understanding how the planet was formed and continues to change, geoscientists find ways to utilize the earth's resources sustainably. In addition, many geoscientists are involved with environmental preservation and protection. Some geoscientists have a very specialized role -- seismologists, paleontologists, oceanographers, geophysicists and geologists are all examples of geoscientists.
Environmental Engineering Technician
While an environmental engineer is responsible for designing and planning systems to protect the environment, it's environmental engineering technicians that do much of the hands-on work of putting those plans into action. Whether they're collecting samples, conducting surveys or organizing data, environmental engineering technicians use their skills to prepare for new systems to be put into place. In addition, they may also go over technical documents, arrange for the disposal of hazardous materials and maintain project records. Overall, they work under an environmental engineer as part of a team with other technicians.
Environmental Science and Protection Technicians
Inspections, laboratory work and data collection are all tasks that environmental science and protection technicians perform on the job. Their background in natural sciences helps to prepare them for a career focused on investigating the sources of contamination and pollution. Through their research and scientific testing, environmental science and protection technicians determine the causes of these issues, as well as their impacts on human health. These professionals generally work under the supervision of an environmental scientist or specialist at either a consulting firm or a government agency.
Just about all careers in sustainability are seeing an increase in the demand for qualified workers. If you're pursuing a degree in environmental studies or a related field, consider one of the growing green job categories described here.
People Who Read This Article Also Read:
5 Green Scholarships
Top Majors in Environmental Science
Types of Environmental Science Programs
5 Prestigious Environmental Science Scholarships
Quick Search: Find the College that's Right for You!
Advertisement
Visit Our Student Center

Get on track!
And find out everything you need to know about planning for college.
Advertisement