See All
Colleges >
Top Paying Green Careers
Top Paying Green Careers
If you're interested in helping the environment or working in conservation, consider a high-paying green career.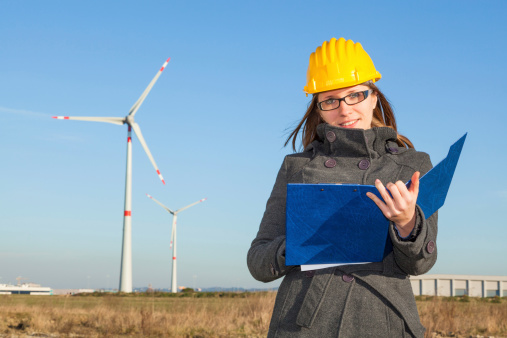 Photo: ThinkStock
By Merrissa Saunders
Remember all the jobs that came along with the dot com boom in the early 90's? Well, job growth in the green trade is expected to rival and possibly exceed that expansion, gaining more momentum with each year. Even better, the top paying green careers are in sectors that already exist, so you may already have the degree you need to excel in a variety of green careers.
As with any other trade sector, the salary of your green career depends on your level of education. Entry level jobs will produce appropriate pay, but many green careers require specific skills that are easily attained through the many certificate and degree programs available.
Many people are hoping that green careers will be America's way out of the recession, and will help narrow the class gap by providing higher paying jobs for less skilled workers.
Green collar jobs are not only beneficial for the environment, but by definition they also must provide their workers with salaries large enough to support a family. Many people are hoping that green careers will be America's way out of the recession, and will help narrow the class gap by providing higher paying jobs for less skilled workers.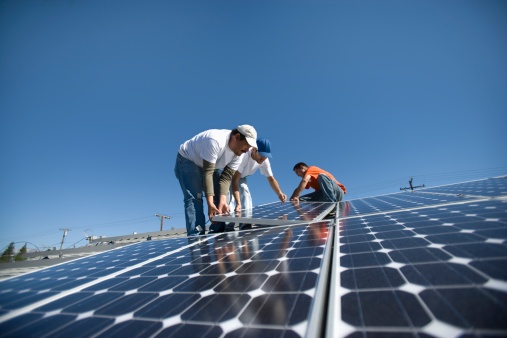 Photo: ThinkStock
Top Paying Green Careers in Environmental Science
An environmental science degree is one of the most common degrees needed to kick start your green career. Many who obtain their degree in environmental science are most interested in regulating plant and animal production to adhere to government set environmental laws and policies. Others prefer to collect and analyze data on the elements of the Earth such as rocks and water, which helps to keep our ecosystem clean.
Top Paying Green Careers in Engineering
One of the largest sectors in the green movement is engineering because new technology relating to the environment needs to be constantly developed and designed. Those with an engineering degree provide the link between environmental scientists' discoveries and the consumer by creating products, machines, and equipment that will push America towards a greener society.
Top Paying Green Careers in Business
Many green careers in business require a business degree and a degree in whatever sector you are managing. Thus, most business opportunities in the green sector are catered towards those with an advanced degree or sufficient work experience.
Top Paying Green Careers in Education
A recent survey showed that despite the green career training programs that are being offered around the country, there are still many students who are not aware of the booming Green collar jobs. Getting your education degree is and becoming a science teacher for students of any age is a great career choice because there is currently a shortage of science teachers, so the demand is there. It is also the most direct way to spread information about the environment and growing green career opportunities to hundreds of people a year.
Top Paying Green Careers in Architecture
While green engineers design machines and equipment, green architects are responsible for creating buildings, structures and landscapes that exist harmoniously with the natural environment. If you daydream of designing public ecological havens, an architecture degree is your ticket to your dream career.
People Who Read This Article Also Read:
Green Careers by Education and Training
What Are Green Careers?
Types of Green Careers
Go Green with Your Major or Minor
What Are the Greenest College Campuses?

Quick Search: Find the College that's Right for You!
Advertisement
Visit Our Student Center

Get on track!
And find out everything you need to know about planning for college.
Advertisement