What is Work Study?
Financial aid isn't all loans and scholarships; explore which schools have work study programs that can benefit you.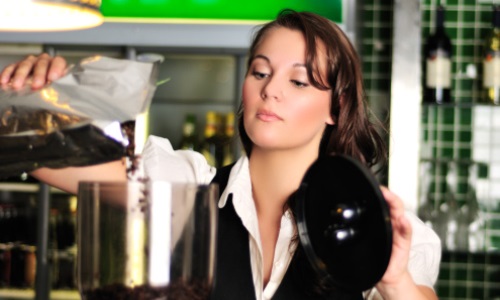 Photo: Thinkstock
Paying for college often comes with a hefty price tag, but work-study programs can help relieve the burden.
In most programs, students are offered part-time employment to help with their college expenses.
Most work-study jobs will be in community service and fields related to your chosen major.
But how do you apply for work-study? Are you eligible? And exactly how demanding are the hours? Read below to find out...
Federal Work Study Program (FWS Program)
The FWS program is a financial aid that provides student funding to help assist with the costs of college education (available for both undergraduate and graduate studies). Approximately 3,400 colleges participate in the program, and it's up to the financial aid administrators at each institution to determine the amount of FWS needed for each student.
In terms of how much money that means for you, at the very least - you'll be paid the current federal minimum wage. But because each school varies, the amount you make may be higher at certain institutions, depending on the type of work and the amount of available funding by the college. So, for example, if your FWS position is off-campus you may be further compensated for travel expenses.
Work-study differs from a regular job in that the salary you take home won't be counted as a resource when calculating your financial aid for the next school year, as will the salary you take home from a job position outside of work-study.
Types of Work-Study Jobs
Most work-study jobs will be in community service and fields related to your chosen major. They can be on or off campus, and it will be up to you to apply for and pursue these positions.
The financial aid office at your university will have a detailed list of all available FSW jobs, but they may include anything from clerical positions, to serving as a lab research assistant, computer lab proctor, library assistant, or food server – just to name a few.
Are You Eligible for Work Study?
Your eligibility for the FWS program will be determined by your need. And the financial aid department at your college will be the ones assessing that.
Every university uses a standard formula, established by Congress, to divvy out which students are eligible for FWS. The basic elements to this formula include student income and assets (if you enroll as independent), the parents' income and assets (if you enroll as dependent), the size of your family, and the number of family members attending college or graduate school.
Next, they look at the expected family contribution (EFC), which is the sum of the percentage of the remaining income after subtracting allowances for living expenses, and a percentage of assets remaining after subtracting an asset protection allowance. Again, if you are dependent versus independent, different assessment rates and allowances will be made.
Work Study schedule
School should always come first, which is why the average work-study hours are usually 10 to 15 per week. Also, the amount of money you earn cannot exceed the provided FWS award, so even if you want to earn more money - chances are, you won't be able to receive more than the 15-hour allotment.
How to Apply
If you think you might fit the requirements for FWS, then the steps to apply are relatively straightforward.
First, submit a Free Application for Federal Student Aid (FAFSA), and be sure to mark "Yes" when the form asks you if you're interested in student employment (aka work study).
Once your FAFSA is filed and processed, you will receive a Student Aid Report (SAR) or the institution will get an Institutional Student Information Report (ISIR), which will provide your EFC. After that, your FWS award amount will be listed on the financial aid award letter you receive.
Which Schools Offer Work Study?
The best way to find out if the school you're interested in takes part in this type of assistance is to contact the financial aid office. They will have detailed information on their work-study program, and if they don't offer FWS, the financial aid office will be able to suggest other financial options to try.


People Who Read This Article Also Read:
You're In! How Are You Going to Pay for College?
Paying for College: The Basics
Negotiating Your College Tuition
Service Awards for Education: The Basics
How to Handle the Rising Costs of a College Education
10 Things You Need to Know About Paying for College
Are You Eligible for Federal Financial Aid?
What's a Financial Aid Package?
Changes to the FAFSA Form Make It Easier to Complete

Advertisement
Visit Our Student Center

Get on track!
And find out everything you need to know about planning for college.
Advertisement