See All
Colleges >
The International MBA
The International MBA
Explore study abroad programs that can help you earn your MBA degree.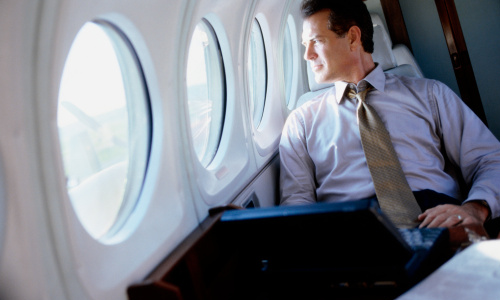 Photo: Thinkstock
Did you study abroad as an undergrad and wish to continue the experience as an MBA student? Or, do you regret not spending time in another country and don't want to miss out on the opportunity again?
Studying abroad can be one of the most rewarding and educational experiences of your life. With due diligence, you are almost guaranteed to find a program that fits into your schedule and budget.
If you wish to live and work abroad upon earning your degree, consider an International MBA (IMBA) program.
To help you get started, take a look at the Financial Times Global MBA Rankings. You can also check to see if foreign affiliate schools your university is associated with are members of the Partnership in International Management (PIM) - an association of business schools that was founded to assist in student exchanges between MBA programs across the globe.
A school does not have to be a member of PIM for it to be credible –most important is that your study abroad credits transfer back to your home program and count towards your degree.
As an MBA student, you have multiple options if you're looking to spend part of your time abroad. You can enroll in a general study abroad program, similar to those offered to undergraduate students, or you can pursue an International MBA - a degree that focuses specifically on international relations and business.
Study Abroad Programs
Study abroad programs fit into nearly any schedule – you can enlist in programs that last anywhere from one week to an entire semester. You remain a student at your American school and the credits in most international programs will count towards your MBA.
Vanderbilt University's Owen Graduate School of Management offers a program that begins in May and ends in June, allowing students the opportunity to study in a foreign country while having enough time to complete a summer internship. At New York University's Leonard N. Stern School of Business, students can spend one, two, or six weeks abroad (in addition to a full semester).
Check with your school to learn which study abroad programs offer scholarships and financial aid opportunities.
International MBA Programs
If you wish to live and work abroad upon earning your degree, consider an International MBA (IMBA) program. An IMBA is a degree that focuses on foreign relations and business, as opposed to study abroad programs, which simply allow students to spend a certain amount of time in another country.
The requirements for these programs are much greater than general study abroad programs. The University Of Chicago Booth School Of Business necessitates five international business courses, at least one semester abroad, and fluency in at least one language other than English.
While an IMBA entails more work, these programs offer several unique benefits. Students will have the opportunity to complete business internships abroad, and earn dual degrees – one from your American school, and a corresponding degree from a partner university abroad.
Ultimately, if you have any inclination to spend time abroad, give this topic serious consideration. You will rarely meet someone who regrets their study abroad experience.


People Who Read This Article Also Read:
Do I need a Business Major to Get an MBA?
What's a Typical MBA Schedule?
MBAs for International Students
What Other Jobs Can I Get With a Law Degree?
Which Undergraduate Classes Should I Take to Prepare for an MBA Degree?
MBAs for International Students
In Demand Jobs and Careers for MBA Graduates
Is an MBA a Good Investment?

Quick Search: Find the College that's Right for You!
Advertisement
Visit Our Student Center

Get on track!
And find out everything you need to know about planning for college.
Advertisement