See All
Colleges >
Balancing an Over-Achiever's College Application
Balancing an Over-Achiever's College Application
How too many extracurricular activities can be hurdle for college admissions.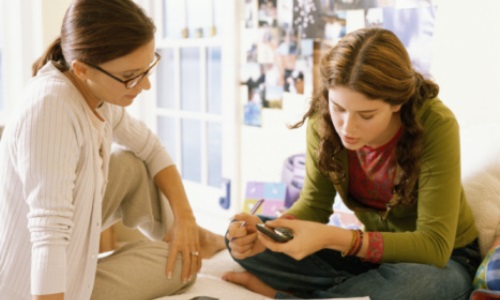 Photo: Thinkstock
By D. Aileen Dodd
A word of caution for over-achieving high school students with a laundry list of activities on their schedules: Slow down and focus.
Avoid taking on too many activities, stress and fatigue can cause students to burn out or even neglect their studies during high school or college.
Too many extraneous clubs and activities on a college application could be seen as a negative strike in the eyes of some admissions officials, just as a student with no affiliations at all.
Both extremes are a red flag that a student could be non-committal or lacks passion for a single subject in the educational environment. What most colleges are looking for, are well-rounded students with good grades, and a record of leadership and service experience in organizations that relate to their career interests.
"My daughter is the kind of student that was in everything – she was on the debate team and the head of the newspaper at high school," said Shawn Stewart, a Kansas City college counselor, and principal for the service HomeSchoolCounselor.com.
"She had a lot of things going for her and it served her well," he explained. "But what colleges will tell you is that most are not looking for the kid who does five things."

Relevant Activities Matter
When Ellen Stewart applied to Hendrix College in Arkansas, she was strategic about the clubs she mentioned, opting not to overwhelm admissions officers with her busy schedule.
"In some of the more selective schools – Hendrix, Rhodes and Emory – it can make them a little nervous," Shawn Stewart warned. "They are going to be a little afraid that you are not going to knuckle down and do your homework. As a freshman, you can't do your work if you are all lit up on being a cheerleader, being in the soccer team, running the newspaper and five other things. Something has got to give."
Ellen Stewart organized students at her high school to rally against Ugandan warlord Joseph Kony's vicious kidnapping of African children. She mentioned her work as a community organizer and a few other activities on her Hendrix application to show she had experience in her proposed field of study, nonprofit management.
"That Ellen was a great soccer player, doesn't really tell how she is going to fit into the program," Shawn Stewart said. However, by sharing her passion for the rally she organized, the school was able to get a more clear perspective of her interests.
Having only a couple activities on a brag sheet for college could mean that a student is extremely focused on an area such as music and theater. In such cases, it is important to show a variety of leadership areas and accomplishments.
Mentioning related activities a student was involved in outside of school could also beef up the brag list.
Activities Can Inspire Careers
Jennifer Falk of Duluth, Ga., said her daughter, Erin, found her passion early. She played soccer and spent summers in Bolivia throughout high school teaching orphans how to play the game at camps.
Erin, now a math and pre-med major, wrote of her experience overseas in her essay for Columbia University, where she is a sophomore on the soccer team. It inspired her to become a doctor who travels abroad to help the poor.
"Erin was passionate and skillful in balancing athletics and academics," Falk said of her daughter. "I think that is clearly what made the difference. It's the kids that push the envelope --whether it's in school or out of school -- that colleges want."
Explain Passions Outside of School
Having no activities at all on a brag sheet won't necessarily get a student a college rejection letter either if they have the grades to back up the lack of commitment and can explain why they didn't get involved. Some kids deal with illnesses. Others are laser-focused on getting good grades.
"I never tell students to run out and join a bunch of extra-curricular activities they don't care about," said Miriam Parker, who heads the College Counseling Center of Atlanta. "If studying is your thing and you are an intellectual, the essay is a great place to show where you put your energies."
Quick Tips
Students should demonstrate passion in at least one area to show they can be dedicated to an issue whether it's math team or theater.
Avoid taking on too many activities, stress and fatigue can cause students to burn out or even neglect their studies during high school or college.
A student with experience as volunteer should share that on their application to show how they may fit in at their college of choice.
Advertisement
Visit Our Student Center

Get on track!
And find out everything you need to know about planning for college.
Advertisement