See All
Colleges >
College Crew: The Country's Best Schools for Rowing
College Crew: The Country's Best Schools for Rowing
Find out which schools are perennial rowing powerhouses.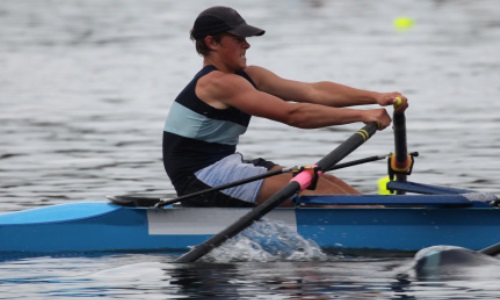 Photo: Thinkstock
Did you know that rowing is the oldest intercollegiate sport in America is rowing?
In 1852, Harvard and Yale raced against each other in what would go down as the first time two universities fielded athletic teams in a competitive setting.
If you don't want to devote the amount of time necessary it takes to participate in a competitive crew team, see if your school has a recreational club or a rowing class.
Although the location has changed, these two schools have held an annual race since 1859 except during wartime.
Rowing differs from other sports in that you need access to a major body of water in order to participate. Unfortunately, some schools cannot support teams simply because of the school's location.
If you're serious about rowing in college, either competitively or recreationally, you'll want to make sure that the schools you are considering have access to the necessary resources.
Men's vs. Women's Crew
Women's college rowing is an NCAA sanctioned sport, whereas men's is not. Women's cres is divided into three divisions with an official NCAA championship. The Syracuse University women's team has more access to gear, funding and scholarships because of this. The team can have 60 participants and give away 20 full scholarships, which outnumbers the figures for men.
In lieu of an NCAA championship, the Intercollegiate Rowing Association hosts the annual IRA Championships for men. Despite the fact that men's crew is not sanctioned by the NCAA, at some schools such as the University of Wisconsin, the interest and history is great enough that it is still an official sport.
Club Teams
There are various levels of crew clubs if your school does not field an official rowing team. The American Collegiate Rowing Association (ACRA) serves as a governing body for schools that do not have NCAA or IRA sanctioned teams. While the benefits may not be as glamorous as official NCAA sanctioned teams (the University of Colorado had to drive to the ACRA championships in 2011, for example), in most cases the amount of dedication and the level of competitiveness mirror that of the NCAA and IRA. In 2011, the championships were held at the Olympic facility at Lake Lenier in Georgia.
If you don't want to devote the amount of time necessary it takes to participate in a competitive crew team, see if your school has a recreational club or a rowing class. In addition to fielding competitive teams, UCLA offers students classes for students to gain the experience of team rowing in a friendly and relaxed atmosphere.
College Rowing Rankings
Due to the variety of divisions and organizations that support college crew, rankings are best used to compare schools within the same division or organization. The NCAA publishes official rankings for all three women's divisions throughout the season. In 2011, the top five Division I women's teams were Princeton, California, Virginia, Stanford and Southern California. The top five men's teams at the IRA championships were Princeton, Washington, Wisconsin, Gonzaga and Pennsylvania. ACRA publishes its own men's and women's rankings as well.


People Who Read This Article Also Read:
Division I Sports Conferences
How is the NCAA Structured?
The Worst College Sports Teams
Where Did American Olympic Athletes Go to College?
Small College Sports Powerhouses
The Best Schools for Men's College Rugby
Where Did American World Cup Stars Go to College?
Best Colleges for Tailgating

Advertisement
Visit Our Student Center

Get on track!
And find out everything you need to know about planning for college.
Advertisement