See All
Colleges >
The College Transfer Process: An Overview for Adult Students
The College Transfer Process: An Overview for Adult Students
If you have college credits and want to continue your education, learn how to plan your college transfer.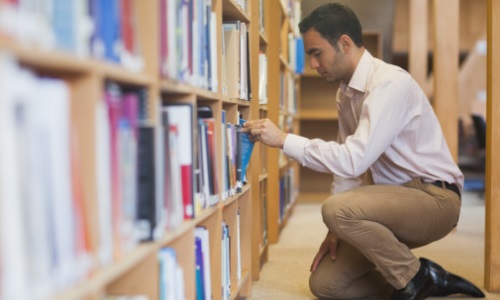 Photo: Thinkstock
As an adult, you may have completed some of your college coursework without earning the number of credits to earn a degree. Instead of starting over again at a new university, see if you are eligible to enroll as a transfer student. If eligible, some or all of your credits will count towards a degree, saving you time and money.
If you feel that your knowledge regarding a specific subject is comparable to a college course, you may be able to earn credit.
College Transfer Process?
Once you have a list of prospective colleges you are considering, you will want to check if your previous coursework will qualify for credit towards your degree. If it does not qualify, you must apply as a first-year student. Different schools will have different standards with credit transfer, so make sure you consult with a variety of universities to ensure you maximize the number of transferable credits you can receive.
If you are qualified to transfer, the application process is similar to that of a first-year student. You will need to send a copy of your transcript, any relevant test scores and various financial documents.
Alternative Assessment and Life Experience: Credits for Adult Students
Adult students who have spent a significant portion of time in the workforce may have acquired knowledge related to a specific subject that is comparable to a college course. For example, you may have learned how to design websites on the job without having taken any web design courses.
If you feel that your knowledge regarding a specific subject is comparable to a college course, you may be able to earn credit. Alternative assessment programs and life experience credits work with adult students in such instances. Alternative assessment programs are designed to account for education that has been learned outside of a traditional classroom setting. This is especially pertinent for an adult transfer student, as your transcript may not reflect the experience and skills gained in the workforce. To receive this credit, you will have to interview with admissions officers and organize a portfolio that reflects your experience.
Your Experience Portfolio
When making your portfolio, you will want to include the following items that (if applicable):

Letters of recommendation from employers
Personal statement
Any certification you have earned
Samples of your work
Resume outlining your work history
Pending a review by the school's admissions office, you may receive life experience credits that count towards your degree.
Top Tips for Transfer Students
In order to minimize cost and earn your degree as fast as possible, keep the following in mind:

Many universities, such as Massachusetts Institute of Technology (MIT), offer free open courseware. While this will usually not count as credit towards your transfer, you can take placement tests that will count as credit.
Enroll in a community college. At a fraction of the cost of four year universities, you can complete nearly half of the required coursework.
If you are currently employed, certain corporations structure job training programs in accordance with regional and national universities to provide workplace preparation and classwork education. Even if such courses do not directly transfer to universities, you may be able to earn credit via the alternative assessment and life experience programs outlined in this article.
Most schools are cognizant of the fact that adult students often have other responsibilities (work, family) that 18-22 year old undergraduate students do not have. DePaul University offers an Adult Accelerated Degree Completion Program that allows you to earn a degree in 24 months by taking one night class per week when paired with additional online coursework.
People Who Read This Article Also Read:
Top Transfer Colleges
Feeder Schools
The Transfer Process: What to Expect
College Transfer Timeline

Advertisement
Visit Our Student Center

Get on track!
And find out everything you need to know about planning for college.
Advertisement