See All
Colleges >
Alternatives to a Four-Year College
Alternatives to a Four-Year College
For parents contemplating their children's college careers, it may pay to look beyond traditional four-year colleges.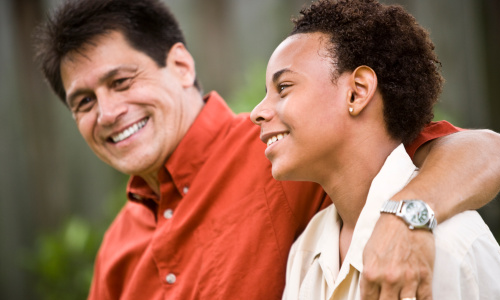 Photo: Thinkstock
Most parents have dreams of their child graduating high school and enrolling in a four-year college or university.
But what happens when your dreams clash with your child's plans or when unexpected circumstances come up?
According to US News and World Report, over 30% of college students transfer to a different college.
Is there a college alternative that is right for your student?
Only two in five students complete a bachelor's degree within five years. As four-year college tuitions continue to increase, you can see why you want to be sure your child is ready to take on the academic challenges of college.
Rather than waste time and money on a bachelor's degree program your child isn't ready for, consider discussing these other viable college alternatives with your son or daughter.
Community Colleges
The low cost and open-door admissions policies have caused an increase in enrollment at community colleges. According to the American Association of Community Colleges, in 2009 2.8 million students were enrolled in community colleges full-time, while slightly more than 4 million students were enrolled part-time.
Talk to your child about his interests. Only 20% of careers today require a bachelor's degree, while 60% require some sort of postsecondary training. Healthcare, transportation, technology, construction and repair trades often only require a certificate or associate's degree to land an entry-level position. Learning a trade and earning certification at a community college or career college can get your child's career started off on the right foot.
Transferring to a Four-Year College
After completing some courses or earning a certificate or associate's degree at a community college, your child might decide that she can handle a bachelor's degree program. At that point, transferring to a four-year college or university might be a good idea. This option saves money and will allow your child to get acclimated to college life gradually.
According to US News and World Report, over 30% of college students transfer to a different college. After all, President Obama did it and we all know how his career has turned out.
Many of the colleges with the top transfer acceptance rates are well-known colleges offering a quality education.
Top 5 colleges with highest transfer rate:
Washington & Jefferson College (93.0%)
Arizona State University, Downtown Phoenix (89.5%)
Calvin College (88.8%)
Randolph College (86.9%)
Ohio State University, Columbus (84.5%)

Online Education
Online college is another cheaper alternative to the traditional four-year college. The successful online student has the discipline and organization skills to complete his or her work at home.
The Distance Education and Training Council reports that there are close to 4 million students that are completing postsecondary coursework online, either at schools that are completely online or traditional colleges that offer online courses.
Gap Year
Your child might decide that he needs a break from school completely. Often called a "gap year", this type of break is becoming increasingly popular for students who aren't ready to take the plunge into college life.
Your teen should stay productive during her gap year by getting a job, volunteering, traveling or a combination. To ensure that your child has a more structured gap year, you could encourage her to enroll in a gap year program.
A gap year program introduces your child to an array of international experiences that he might not have otherwise been exposed to. It can also help develop a deeper passion within your child that could evolve into a job. For example, volunteering in a hospital overseas could lead to further health or medical studies upon returning state-side.
Whatever your child decides, it is important for you to be aware of his or her options so you can help in making an informed decision.


People Who Read This Article Also Read:
Can My Child Visit Colleges Alone?
College Drinking
College Student Housing: A Parent's Guide
Campus Safety
A Parent's Guide to Helping Your Child Choose a College
College and Careers: A Guide for Parents
The College Visit: A Parent's Guide
Is Online Education Right for My Child?

Advertisement
Visit Our Student Center

Get on track!
And find out everything you need to know about planning for college.
Advertisement