See All
Colleges >
How College Class Size Impacts Your Learning
How College Class Size Impacts Your Learning
Should you choose large or small classes? Find out where you're more likely to thrive.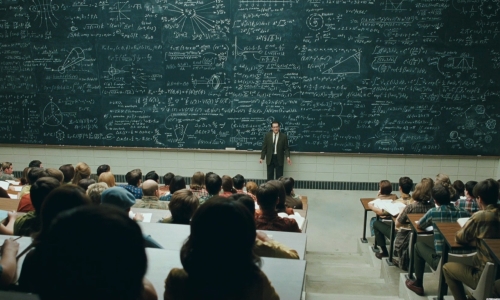 Class size is an important factor to consider when determining whether or not a college might be right for you. When researching a certain school, make sure to look up its average class size – as a general rule, larger universities tend to have larger classes while smaller colleges tend to have smaller ones, but this isn't always the case.
Most people believe that smaller classes are more conducive to learning because they offer hands-on, discussion-based environments, but that doesn't mean that large classes can't work for you, depending on your learning style. Read on to discover the differences between small and large learning environments to determine what might be right for you.
Choosing between a school with large classes and one with small classes depends on your learning style.
Discussions vs. Lectures
Small classes often center around discussion, while large classes tend to be lecture-based. This means that in small classes, the information will likely be presented in an interactive manner, allowing you to get involved, ask questions, and share your input. In large classes, you'll probably have to quietly absorb the information in order to do well.
Access to Professors
You'll have more personal access to your professors in small classes than you will in large ones. In small classes, it's relatively easy to ask your professor questions and build a relationship with him or her. In large classes, you'll have to actively seek out your professor if you want guidance.
That being said, many large classes get broken down into smaller groups where discussions are lead by teacher's assistants, so you can come to your TA with questions instead. Colleges with large classes also tend to have student learning centers and tutoring facilities available to students, so you can get help outside of the classroom. In a smaller class environment, you'll probably go directly to your professor for additional help. (He or she will likely have designated "office hours" when students can drop by to discuss concepts and coursework.)
Personal Responsibility
Professors teaching small classes are also likely to incorporate your attendance and participation into your final grade, so it's hard to get away with arriving to small classes unprepared – after all, when a class has heavy student-teacher interaction, it's difficult to hide! In larger classes, however, attendance and participation probably won't count much toward your final grade (which means that tests and papers will likely count more). Because it's easier to hide in these classes, you'll have to take more personal responsibility for your own learning experience – in other words, if you need further help or attention, you'll have to fight for it.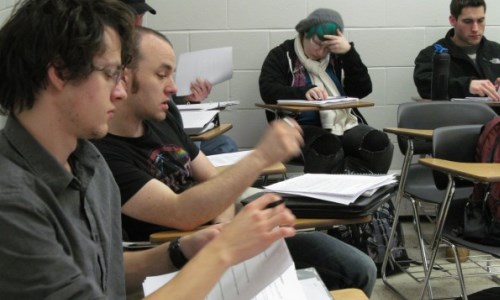 Individual Learning Styles
So, should you attend a school that has small classes or large ones? It really depends on your learning style. Consider whether you're a visual, auditory, or kinesthetic learner. Visual learners retain information by seeing it laid out in charts, graphs and pictures; auditory learners retain information by listening and speaking; and kinesthetic learners retain information by performing hands-on activities. If you're a visual or auditory learner, watching and listening in large lecture-style classes may work well for you. If you're a kinesthetic learner, you may prefer smaller classes that are more focused on demonstrations and hands-on work.
Remember, what matters most is that you find a learning environment where you can personally thrive!
People Who Read This Article Also Read:
Small, Medium or Large? Finding the Right Student-to-Faculty Ratio
Colleges With Low Student-to-Faculty Ratios
Student-to-Faculty Ratio: What Does it Mean?
Small Schools vs. Large Schools: Which is Right For Me?
Advertisement
Visit Our Student Center

Get on track!
And find out everything you need to know about planning for college.
Advertisement