See All
Colleges >
Private Colleges and Adult Learners
Private Colleges and Adult Learners
Find out what learning opportunities are available for adult students at private colleges.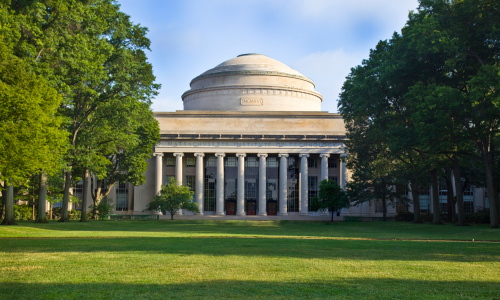 Photo: Thinkstock
When adult students think about going back to school, they typically think of technical, community, and public colleges. But as the proportion of adult students increases, private schools are starting to develop programs that cater to the needs of non-traditional students.
Adult students have much different schedules than their traditional student counterparts. Many private colleges understand this discrepancy and provide coursework and programs that reflect the needs of adult students. Flexible scheduling with evening and weekend classes, along with bit-by-bit programs that allow for easy transition between work and school, help adult learners get the education they want.
Private colleges also offer a variety of academic programs specifically for adult learners.
The Benefits of Private Colleges
In general, private colleges have a distinct set of advantages as compared to public or community colleges. Private colleges are known for small classes, intense coursework, personal advising, and extensive support services.
The colleges with the best academic reputations—the Harvards, the Stanfords, and the Swarthmores of the world—are all small private colleges. They have exemplary professors, academic programs, and networking opportunities. Adult learners have access to these same benefits when they enroll in adult programs, even part-time. This isn't to say that all private colleges are academically equivalent to Princeton, but private colleges have distinct academic advantages that adult students can take advantage of.
Programs
Private colleges also offer a variety of academic programs specifically for adult learners. For example, at Iona University, an adult learner can take part in a 120-credit bachelor's degree program in Criminal Justice, Psychology, Social Work, General Business, and others. Part-time, weekend, night, and online options are available, and students can learn at their own pace—taking as few or as many classes as fit into their schedule.
Emory University, a top-tier private institution, offers certificate, professional development, personal enrichment, corporate education, and computer training programs. These are in addition to the bachelor's degree and graduate degree programs that Emory traditionally offers. And, like many private colleges, Emory offers night classes, online courses, and multiple locations.
Admissions and Tuition
However, there are some trade-offs to attending a private college institution. Private schools are often more expensive and harder to get into than public institutions.
Additionally, since private colleges are not federal or state-funded, private college tuition doesn't differ between in- and out-of-state students. This can be both advantageous to students who wish to attend an out-of-state school, and disadvantageous for students who want to get their education close to home.
Also, admissions processes are quite strenuous at private institutions. Since most private colleges are small, they have a limited number of spaces available for new students. If you are interested in applying to a private college, check their website for details on the application process and always start the application process as early as possible in order to take advantage of early admissions and scholarship funds.


People Who Read This Article Also Read:
How School Has Changed: A Guide For Adult Students
Making The Choice To Go Back To School
Adult Student's Study Guide
Headed Back to College? You May Find You Excel in Different Majors
Back To The Dorms: Adult Students Who Live On Campus
Parents in College
Full-time vs. Part-time: Which is Best For You?

Advertisement
Visit Our Student Center

Get on track!
And find out everything you need to know about planning for college.
Advertisement