See All
Colleges >
6 Best Colleges for Psychology Majors
6 Best Colleges for Psychology Majors
Find out which schools have the most popular psychology degree programs and how much they cost.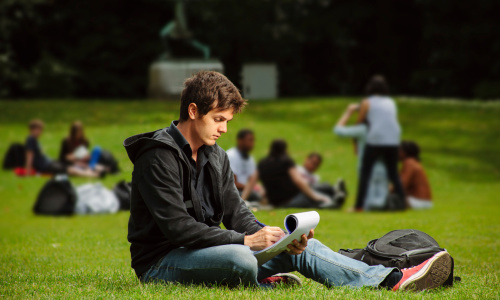 Photo: Thinkstock
Are you interested in getting a psychology degree? If so, you might wonder which programs are the most popular among undergrads. Find out which colleges attract the most psychology programs, and how much they cost, to help you decide which school to attend.
In addition to being situated on a very beautiful campus, the University of North Carolina also has a popular psychology program. Students can study at the undergraduate or graduate level.
However, the graduate program here is especially popular due to its offering of six degree options: Behavioral Neuroscience, Clinical Psychology, Cognitive Psychology, Developmental Psychology, Quantitative Psychology and Social Psychology.
Over one-third of all psychologists enter private practice or have their own private research firms.
As a private university, Harvard has a very high tuition rate. However, in the case of a psychology student, that cost goes towards the distinct privilege of getting to study at one of institutions where the field of psychology was first developed. Harvard has been the place where many of the pioneers of psychology have studied and completed work to advance the field.
Students have several options for majoring in psychology at Harvard. An undergraduate track can include concentrations in areas like Cognitive Neurosciences or Mind, Brain and Behavior. There are also graduate and postdoctoral programs available.
Stanford is consistently one of the top-ranked psychology programs in the nation, making it one of the most popular among aspiring psychology majors. Students can choose from a bachelor's, master's or PhD in psychology at this school.
One of the features of Stanford's psychology department that draws in students is the fact that there are different department areas for various aspects of psychology: affective science, cognitive, developmental, social and neuroscience. This gives students a way to hone in on an area that particularly interests them.
3. University of Minnesota: $13,022 (residents), $18,022 (non-residents)
Psychology majors at this school can choose between a BA or a BS in psychology during undergrad with the option to continue on to achieve a master's in psychology.
In addition to having outstanding research facilities and opportunities, many students are attracted to a psychology major at the University of Minnesota due to the costs, which are reasonable for both in-state and out-of-state residents.
2. University of Wisconsin: $10,384 (residents), $26,634 (non-residents)
The University of Wisconsin offers students the opportunity to get a great psychology education without having to attend an expensive private school. This university's psychology program has been awarded the Chancellor's Award for Excellence in Teaching in 2002, and many faculty members in the psychology department have also received awards. Students can choose from an undergraduate or graduate program at this university.
Students at the University of California, Berkeley have the option of pursuing an undergraduate or graduate degree in psychology. One unique thing that this university's psychology department has to offer is The Psychology Clinic, a special center for clinical training that is a part of the graduate psychology degree program.
Quick Facts
CNN reports that psychology continues to be one of the most popular majors available at colleges and universities today.
Over one-third of all psychologists enter private practice or have their own private research firms.
The beginning salary for a psychology major is $46,153.
People Who Read This Article Also Read:
Bachelor's Degree in Psychology
Earning a Masters Degree in Counseling Psychology
Earning an Online Master's Degree in Clinical Psychology
Earning an Online Master's Degree in Counseling Psychology
Earning an Online Master's Degree in General Psychology

Advertisement
Visit Our Student Center

Get on track!
And find out everything you need to know about planning for college.
Advertisement