See All
Colleges >
Why Low-Income Students Should Apply to Top Colleges
Why Low-Income Students Should Apply to Top Colleges
A Q&A with college admissions expert Jenny Peacock, Director of Admissions at William Peace University.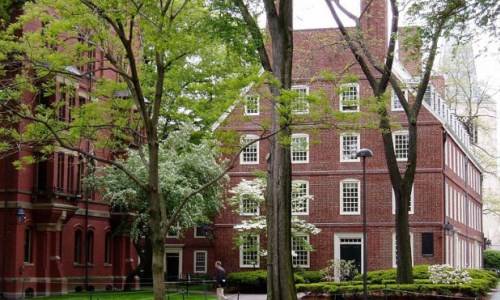 According to a recent study, low-income students with top test scores and grades are, by and large, overlooking the opportunity to apply to the best colleges in the country. The New York Times reported that "Only 34% of high-achieving high school seniors in the bottom fourth of income distribution attended one of the country's 238 most selective colleges... Among top students in the highest income quartile, that figure was 78%."
Clearly, there's a gap occurring where students with similarly high test scores aren't attending the same types of colleges due to their family's income. To get an insider's view of this issue, we spoke with Jenny Peacock, Director of Admissions at William Peace University in Raleigh, North Carolina. Read her take on how low-income students can afford a high-quality education.
Don't be afraid to aim high. Your grades, scores and resume should determine where you'd like to apply, not your income.
Why are low-income students less likely to pursue degrees at top colleges?
Jenny Peacock: "Caroline M. Hoxby, a professor of economics at Stanford University, presented some of her findings about how students choose colleges at a session of the College Board Forum (the College Board sponsors the SAT). She completed research in this area, and I would agree with some of her findings. These students tend to live in rural areas, attend regular public high schools and have few classmates who perform as well as they do. So when they apply to colleges, they apply to the schools that their friends are applying to – often a school that is not the right match for them. Additionally, they tend not to use application-fee waivers or test-fee waivers for the SAT/ACT, apply to too few colleges or not the right ones, and they typically do not understand that financial aid will lower the amount they will actually pay, relying on local word-of-mouth or myths instead of other reputable sources. I would also add that household burdens can play a large part in college decisions. These students are often breadwinners in a struggling family. It is hard to consider the cost of tuition when you can barely consider the cost of food each week. That kind of vantage point can be a deterrent to even the most gifted student."
What are some of the advantages low-income students may have when applying to college?
JP: "They have opportunities to apply to colleges for free through application-fee waivers, can take the SAT twice and ACT twice for free through fee waivers, can study and practice the exams online for free through the registration websites of College Board and ACT, and they can take advantage of test prep materials at their local county or regional library, which is free. Additionally, they can tour colleges and universities free online. Not only will these students be eligible for thousands of dollars of federal/state/institutional need-based financial aid, but many of these high-achieving, low-income applicants will be eligible for substantial scholarships – sometimes full-tuition scholarships. Lastly, they can reach out to us – college admission counselors. We are always here to help. We love answering students' and applicants' questions, and we are a free resource to any student or family that has questions about their next steps."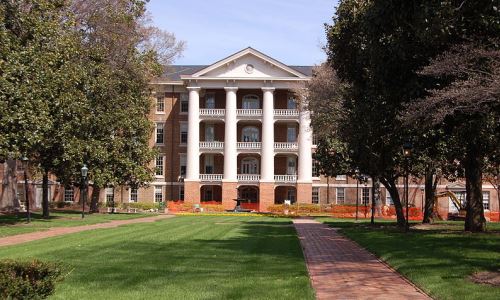 What steps can a low-income student take to increase his/her chances of being accepted to a top school?
JP: "Most colleges and universities take a holistic approach to reviewing applications, but there is no substitute for hard work. Study! Not only for your everyday classes, but for the SAT/ACT. Get involved in your high school and local community. William Peace University offers leadership scholarships ranging from $1,000 – $5,000. We look for applicants who have participated in student clubs and organizations, mission trips and service learning projects. We also look for applicants who have not just participated, but who have held leadership roles within these student clubs and organization, as well as their local community. Build a resume you can be proud of and it will pay off in dividends."
What are some of the best financial aid options for low-income students?
JP: "Complete the Free Application for Federal Student Aid (FAFSA). Federal Student Aid, a part of the U.S. Department of Education, is the largest provider of student financial aid in the nation: more than $150 billion in federal grants, loans and work-study funds each year to more than 15 million students paying for college. Additionally, apply for scholarships. Build a resume and use it to apply for scholarships online. My favorite scholarship website is Fastweb.com, but there are many, many others."
Can you offer some tips for low-income students as far as reaching out to colleges and accessing the resources they need?
JP: "Start the conversation early – freshman or sophomore year. Your high school counselor will not know that you have a desire to go to college unless you tell him or her. You are your own advocate; use that voice to express your goals and to ask for help. Asking for help is not a sign of weakness; it is smart because we are not mind-readers. Additionally, college admission counselors travel all over the country to talk to high school students; we can be seen each fall and spring on your own high school campus, and each summer and winter on ours. Come talk to us, email us or call us – we're on Facebook and Twitter, too. We are here to help guide you through the process. Some colleges and universities start accepting applications in July prior to a student's senior year. If you need help completing the process or more information about financial aid and scholarships, all you have to do is ask."
If you're doing well in school, don't let money issues deter you from pursuing your dreams of higher education. You may be surprised at just how much aid may be available to you. For more information, check out Campus Explorer's Guide to How to Pay for College.
Quick Tips
Talk to a high school counselor. Your path to college may be a bit more difficult than the average student's, so don't hesitate to ask for help.
Make financial aid a priority. Get help if you're confused about the FAFSA, and call colleges directly to ask about scholarship opportunities. And don't forget about the aid available for taking standardized tests and sending in college applications.
Don't be afraid to aim high. Your grades, scores and resume should determine where you'd like to apply, not your income. Many low-income students find that financial aid and scholarships make attending a top school a real possibility.
People Who Read This Article Also Read:
How to Complete Your FAFSA
Top 5 Mistakes Students Make with Financial Aid
How Parents Can Help with Financial Aid
How to Apply for Financial Aid
Advertisement
Visit Our Student Center

Get on track!
And find out everything you need to know about planning for college.
Advertisement