See All
Colleges >
Nursing Bachelor's Degrees
Nursing Bachelor's Degrees
Find out the benefits of earning your bachelor's degree in nursing.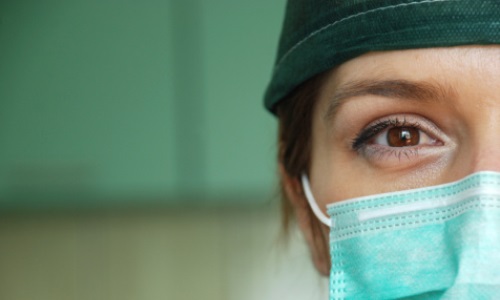 Photo: Thinkstock
Nurses are often referred to as the backbone of the health-care industry. If you want to become a nurse, you have a variety of degree options. You can earn a diploma, an associate's degree or a bachelor's degree.
Associate's and bachelor's degree programs provide you with the information you need to take the NCLEX-RN licensing examination. Upon successful completion of this exam, you're officially licensed to be a registered nurse (RN) in the state where you took the test.
Most LPN-BSN programs allow you to complete your bachelor's degree in two years.
Why Get Your Bachelor's Degree in Nursing?
You're probably wondering why you would want to spend four years in school when you can get licensed in just two. A bachelor's degree gives you unique advantages that the diploma and associate's degree programs don't.
A Bachelor's of Science in Nursing (BSN) allows you to work in a larger variety of positions in research, teaching and advanced practice nursing. Associate's degrees in nursing only allow you to work in bedside positions. Furthermore, you have more room for advancement if you hold a bachelor's degree.
Who Should Earn a BS in Nursing?
You may have already earned a diploma to become a licensed practical nurse or an associate's degree to become a registered nurse. If this is the case, you don't have to complete four additional years of nursing school in order to get your BSN.
There are LPN-BSN programs and RN-BSN programs for working nurses who want to increase their worth in the workplace.
Most LPN-BSN programs allow you to complete your bachelor's degree in two years. These programs can be found across the county at colleges like Lourdes College in Ohio and Northern Michigan University.
RN-BSN programs can take anywhere from one to two years. Most of the time classes are held at night, on weekends, or online. The programs are designed to teach around students' busy schedules. Ferris State College in Michigan and Jacksonville University in Florida have RN-BSN programs.
Accelerated and second-degree bachelor's degrees also take between one and two years to complete and are geared toward students who have a bachelor's degree in another field. In these programs you get credit for all the liberal arts courses you have completed, so you can get right into the meat of your nursing studies.
Nursing Jobs With a Bachelor's Degree
If you plan on practicing in a different state than the one you earned your license in, you should apply to the Nurse Licensure Compact (NLC), which will allow you to practice in other states without getting a different license.
Although a bachelor's degree qualifies you to work in a variety of health-care facilities such as nursing care, home health services and physician's offices, 60 percent of nurses work in hospitals.
The Bureau of Labor Statistics predicts that job opportunities in nursing are expected to be excellent through 2018. This is credited to the high population of aging baby boomers and an increased awareness of health as people live longer.
Keep in mind that certain areas of the country are going to need more nurses than others, so do your job research before you decide to return to school to get your bachelor's degree in nursing.


People Who Read This Article Also Read:
Bachelor's Degree Overview
What is the Value of a Bachelor's Degree?
How Long Does It Take to Get a Bachelor's Degree?
Costs Of A Bachelor's Degree Program
The College Transfer Process: An Overview for Adult Students
Bachelor's Degree in Psychology
Bachelor's Degree in Health Care

Quick Search: Find the College that's Right for You!
Advertisement
Visit Our Student Center

Get on track!
And find out everything you need to know about planning for college.
Advertisement