See All
Colleges >
What Is the PROFILE Form?
What Is the PROFILE Form?
Learn more about this financial aid form for nonfederal aid.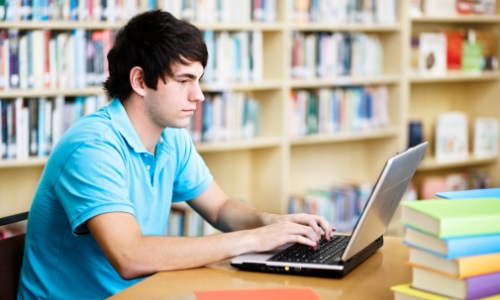 Photo: Thinkstock
You may be familiar with the Free Application for Federal Student Aid (FAFSA) form, which you're required to fill out to qualify for federal aid toward your university degree. But what about nonfederal aid? For that, you might be asked to complete the CSS/Financial Aid PROFILE form.
The PROFILE form is required by some colleges and universities, as well as some graduate school, professional schools and college scholarship programs. Some schools may require it in addition to, or instead of, the FAFSA form in order to evaluate your financial need for college money. Contact the admissions office or financial aid office for the school or graduate school to find out which forms they require.
The PROFILE is an online form that is customized for you based on the information you provide when you register
How the PROFILE Differs from the FAFSA
The FAFSA assesses your eligibility for federal college aid, while the PROFILE focuses on non-federal aid. Also, the PROFILE is evaluated by financial aid administrators, while the FAFSA is evaluated by the Department of Education.
The PROFILE Form also takes into account personal assets that the FAFSA does not, so the assessment of your financial need may differ. You'll probably qualify for less aid with the PROFILE form, but you'll have opportunities to explain why you think you require more college money.
Unlike the FAFSA, the PROFILE takes into account your home equity, the income and assets of a non-custodial parent and your summer earnings. There are also fees associated with the PROFILE, which you don't incur with the FAFSA. For the PROFILE, you're required to pay an application fee as well as a fee for each college you want your assessment sent to. First-time applicants from low-income families may be granted one of a limited number of fee waivers. These waivers are granted automatically based on the financial information in your PROFILE application.
How to Complete the PROFILE
The PROFILE is an online form that is customized for you based on the information you provide when you register. To register, first create a College Board account, and then create a PROFILE account.
You should complete the PROFILE once you know which colleges and universities you're applying to. Be sure you give yourself enough time to submit the application. Find out the deadlines for each college, university and college scholarship program you're applying to, and submit your PROFILE at least two weeks before the first deadline.
Once you submit your PROFILE, the data provided is analyzed and sent to the colleges and scholarship programs you've listed on your form. Each school and scholarship then evaluates your ability to provide money for college. If they accept you as a student and determine that you need additional money for college to help pay for tuition and other education costs, they will award you college aid.
The PROFILE Tips & Tactics
The earlier you submit the PROFILE, the better. Keep in mind that while there are a lot of scholarships and grants out there, there are a large number of students seeking that money. Stay on top of your priority filing dates to make sure you're eligible for as many scholarships and grants as possible.
Submit your tax forms as early as possible. You'll need tax forms as well as other financial information to fill out the PROFILE, so the more you have done the year you're applying to your degree programs, the better.
If you don't think a school has provided you with sufficient money to help you pay for tuition, room and board and other expenses, you can send the financial aid office additional information to prove your financial hardships. This will then be considered along with your PROFILE application. Adjustments to the school scholarships and other college financial aid you've been offered may be made. Keep in mind, however, that schools have a limited amount of aid to offer, so if the school scholarships and other aid have already been used for other students, they may not be able to offer you more aid, even if you are deserving.
Have additional PROFILE questions? Call their customer service number at 305-829-9793, or email your questions to help@cssprofile.org.
People Who Read This Article Also Read:
How to Apply for Financial Aid
How to Complete Your FAFSA
5 Helpful FAFSA Tips
Changes to the FAFSA Form Make It Easier to Complete
Understanding Student Aid: Federal, State and College Aid
Are You Eligible for Federal Financial Aid?
What to Do When You Receive a Student Aid Report (SAR)

Advertisement
Visit Our Student Center

Get on track!
And find out everything you need to know about planning for college.
Advertisement