See All
Colleges >
What's a Typical MBA Schedule?
What's a Typical MBA Schedule?
Explore the day-to-day lives of students working toward traditional, executive or online MBA degrees.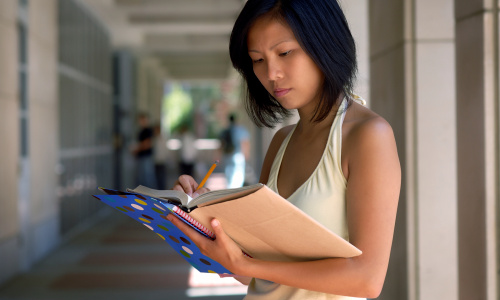 Photo: Thinkstock
Earning your MBA is a rigorous process that will require lots of hard work and dedication on your part. Whether you're considering applying or you've already been accepted into a program, familiarize yourself with the schedule of a typical student.
Students can earn their MBA in one of three programs: in a traditional setting, an Executive program, and an online program.
If the two-year commitment needed to acquire an MBA is too great for you, look into accelerated programs.
Traditional MBA schedule
Below is an example of a typical schedule for a first-year MBA student at Harvard University. Specifics may vary depending on your school and concentration.
7:30-8:30: Learning Team meeting. First-year students are assigned to a group with six or seven other MBA students from different areas of concentration. Students discuss and assist each other with coursework.
8:40-11:40: Class. Classes at Harvard Business School are approximately one hour and 20 minutes, with a 20 minute break in between morning classes.
11:40-1:00: Lunch and a networking session with a second-year student.
1:10-2:30: Class.
3:00-4:00: Career Trek. Students visit a workplace to familiarize themselves with the day-to-day workings of a business.
4:00-5:00: Company Presentation. The company that students visit gives a presentation regarding what they expect of applicants as students, as well as once they are hired.
If a student has interviews, they will take the place of the career trek and company presentation. While your school may not follow the exact same schedule, most schools (such as BYU) will devote time to class as well as seminars, workplace visits, and interviews. Expect to devote a significant portion of your day to non-classroom obligations.
Executive MBA schedule
Do you have work obligations that you think will impede your ability to earn your degree? If you feel you don't have the time in your schedule to commit to full-time business school, you can enroll in an Executive MBA program.
Executive programs are designed for those with a significant amount of work experience – usually mid-level or senior employees. Meeting twice a month, generally on weekends, students in these programs can work full-time while they earn their MBA degree.
At Northwestern's Kellogg School of Management, students must live on campus for a weeklong orientation, but are only required to attend three classes per quarter (one weekend every month), a total of 18 classes are required over a two-year period.
Online MBA schedule
Online MBA programs offer much greater flexibility in regards to scheduling, but don't expect the workload to be any less than that of a traditional program. Ultimately, you will be required to devote the same amount of time to classwork and studying. However, with the exception of designated tests, meetings, or interviews, you can complete coursework at your leisure.
If the two-year commitment needed to acquire an MBA is too great for you, look into accelerated programs. You can earn your degree in as little as one year. Be prepared, however, as you will get little to no breaks in-between sessions and semesters. Where normal students get several months off during the summer, you may only get two weeks. Check with your employer to see if they offer tuition assistance for your online MBA program.


People Who Read This Article Also Read:
Do I need a Business Major to Get an MBA?
MBA: Is It For Me?
Types of MBA Programs
Top 10 Tips on Applying to an MBA Program
Should I Earn a Masters Degree or an MBA?
Is an Online MBA for me?
Top 10 Online MBA Schools
How Hard Are MBA Programs?

Quick Search: Find the College that's Right for You!
Advertisement
Visit Our Student Center

Get on track!
And find out everything you need to know about planning for college.
Advertisement