See All
Colleges >
How to Help My Child Prepare For College
How to Help My Child Prepare For College
Guide your child through college prep with the right steps.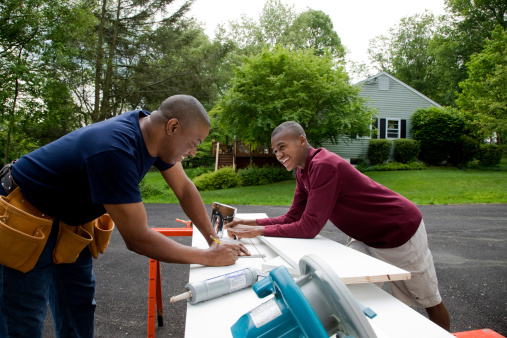 Photo: ThinkStock
By Erika Ward
As a parent, you play a pivotal role in helping your child understand how to prepare for college in high school.
The sooner you start supporting an environment of learning and encouraging success in high school, the better your child's chances will be when it comes time to submit college applications.
To find out what you need to do, read the tips below. Remember, every teenager is different and some teens may have different ideas about college in mind. Foster support, but also show them that they have many options available depending on their interests.
Set Appropriate Goals
For most students, high school can be a stressful and demanding chapter in their lives. Be sure to keep a regular dialogue with your child about how they feel their academic progress is going and how you can help ease their stress and concerns about college.
College preparation is not solely limited to stellar study habits. In fact, a regular and healthy home environment is crucial.
If it seems like a class is too easy, it may be time to talk to the school about placing them in a more advanced one. Conversely, grades should be a priority, and if they aren't it's important to be willing to help your child establish better study habits and even create a more productive work environment for them.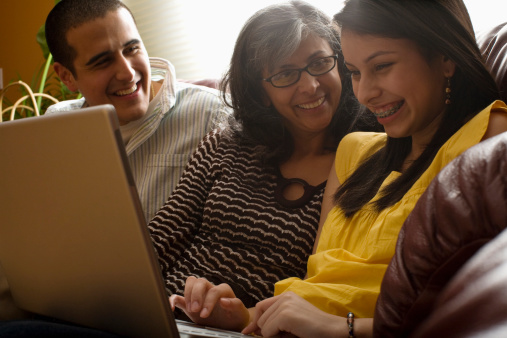 Photo: ThinkStock
One way to foster an environment of success is to maintain an achievement file for your child. This file will serve as a place where you can store report cards, awards, recommendations from teachers, honors, records of their school and community involvement, and even photos from events they've attended. Having this file and being able to remind your child of what they've achieved will only let them know how important it is.
Maintain a Healthy Routine
College preparation is not solely limited to stellar study habits. In fact, a regular and healthy home environment is crucial.
That may start at the simplest level by allowing your teen to sleep. According to the National Sleep Foundation, sleep directly affects your child's mental development and can help develop their memory, maintain a healthy weight, perform well in school, and avoid depression and anxiety. So just how much is enough? It's recommended that teens get between eight to nine hours of sleep per night.
In addition, what we eat directly affects our memory and energy levels. So, limiting high calorie and low nutrient snacks like chips and candy, and discouraging consumption of sugary sodas and fruit drinks will help in the long run. Opt for iron rich foods, like peanut butter, leafy green vegetables and lean meats, which have been linked to increased energy levels.
Get to Know the High School Guidance Counselor
A school guidance counselor will not only be knowledgeable about college admission deadlines and requirements, but will also be able to gauge what universities may be suitable for your child.
Get to know the guidance counselor personally with a phone call or visit. It will also be helpful to do so when it comes time to receive scholarship information or advice on college admissions.
A study by Newsweek found that 70 to 75% of students feel they need more guidance on courses to take and, what extracurricular activities to join, as well as more academic advice from faculty members. Forming a relationship with your child's guidance counselor may help facilitate your child reaching out to their counselor as well.
Counselors are also extremely knowledgeable about the type of courses your child should enroll in to best prepare them for college. They will likely recommend that your child take advanced placement courses, as many colleges will see moderate success in these as a higher achievement than perfect grades in simpler classes.
Visit College Campuses
Each child will be different, but try to open a dialogue and think about what type of college environment would best suit them (whether it be a large state university or a small liberal arts setting).
Visiting several types of college campuses early in their high school career may give them (and you) a better sense of which colleges would be a good fit for your child..
Encourage Community and Extracurricular Involvement
Encouraging your child to become involved in activities in and outside of school may also help get her succeed in college. The Newsweek study found that students who engage in extracurricular activities are not only happy students but also the most successful in the classroom.
Encourage your child to join a sports team or an academic club, or maybe volunteer work or traveling. It should also be noted that a summer job could be an invaluable resource in teaching your child about responsibility, discipline, and teamwork. If it's in a field that they are also interested in, it could be also be an opportunity to explore and meet professionals that may help them later in their career.
Discuss the Personal and Social Responsibilities of Going to College
For many students going away to college may be their first time away from home, so it's important to discuss the social and personal implications they may face.
Open a dialogue about underage drinking. According to recent studies, more than half of college freshman will face an opportunity to drink within their first week of college. And over 159,000 first-year students are forced to leave school every year for alcohol or drug related reasons. Have a frank discussion with your child about the implications to their success if they participate in it.
In addition, an important aspect to cover will be how your child budgets their expenses. Decide if your teen will be using a credit or debit card, what their limit should be, and provide ways for them to budget how they spend what they're allotted.
People Who Read This Article Also Read:
Is My Child Ready For College?
Working With Your Child's College Counselor
How To Improve Your Teen's Study Habits
Is My Child Ready For College?
Standardized Tests: A Parent's Guide
College Admissions Calendar For Parents

Advertisement
Visit Our Student Center

Get on track!
And find out everything you need to know about planning for college.
Advertisement