See All
Colleges >
How to Communicate Effectively With Parents of Students
How to Communicate Effectively With Parents of Students
Working with parents is easier when you use these communication strategies.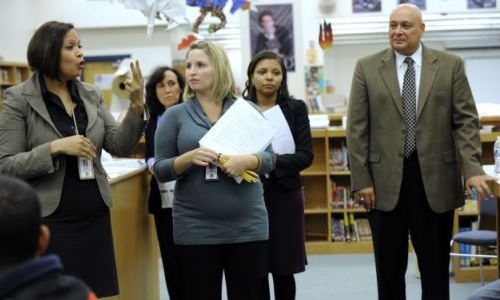 Dealing with parents can be tricky as a school counselor. Your students are your first priority, but getting their parents on board is key to making a college plan successful. If you want your students to thrive and grow academically, it's important to communicate effectively with their parents to ensure that their efforts and progress are supported at home. Use these tips and strategies to help bridge the gap between counselors and parents.
To make sure a student's parents get all the information they need, counselors need to take steps to provide helpful, comprehensible updates to parents on a case-by-case basis.
Getting to Know You
Effective communication starts right from the beginning, so introduce yourself to your students' parents at the beginning of the school year. Making a good first impression can go a long way towards getting parents on board with your ideas. Whether you "meet" in person, over the phone or via email, it's important to keep a few things in mind:
As the American School Counselor Association (ASCA) points out, many parents had very different experiences with school counselors as students than their children have in today's schools. It may help to reassure parents by informing them of your certifications and special training that have prepared you to help their child.
Provide an outline or brief summary of what your counseling program provides to students. Many parents aren't aware of all the ways that counselors can advocate for and assist students in their academic and college careers.
Make it clear that part of your job is to collaborate with parents. It can be very encouraging for parents to know that you are not here to direct or instruct them, but rather to work together to provide proper support for students both inside and outside of school.
Give parents a way to get in touch with you (how to make appointments, your office hours, email address, etc.). When parents feel that the lines of communication are open, they will be more apt to come to you with ideas, concerns or questions.
A clear introduction that shows parents how you can help their child is a great way to start off an effective pattern of communication. Make sure parents know that you believe they are a critical component of their child's success.
Information is Power
A key goal for any counselor should be to make sure that parents are informed of their child's progress and potential. While that may sound like a simple task, counselors can face many obstacles in getting parents up to speed. Examples of these communication challenges include:
One-way communication: Letters, emails or voicemails may not suffice because they don't give parents the opportunity to give input and ask questions in real time.
Language barriers: This can include anything from using terminology the parents aren't familiar with to communicating with parents who speak a different language altogether.
Cultural differences: The expected roles and level of involvement for counselors and teachers differs across cultures.
To make sure a student's parents get all the information they need, counselors need to take steps to provide helpful, comprehensible updates to parents on a case-by-case basis. While one parent prefers email communication, another may like to set in-person meetings. Meanwhile, you may deal with some parents who are much better informed when a translator is present. Take these needs into account to make sure parents get all the pertinent information.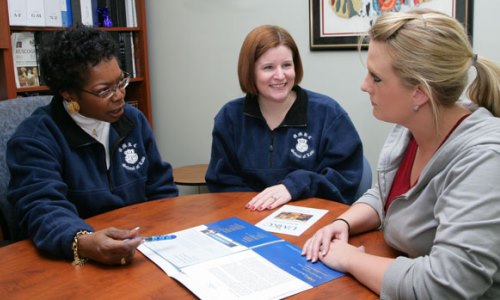 Options for Involvement
Once you've come up with some ideas or plans for helping a student reach his or her academic and college goals, it helps immensely to have the parents on board. However, it's also important to have realistic expectations when it comes to parent involvement. With so many parents working full-time jobs on top of family commitments, it's best to provide manageable options for parents to support their children at home.
The Epstein model for school-family-community partnerships is a great starting point for counselors who need ideas for getting parents involved. This framework includes the following types of involvement:
1. Parenting
2. Communicating
3. Volunteering
4. Learning at home
5. Decision making
6. Collaborating with community

Education.com provides some examples of how these types of involvement can be utilized to get parents on board with your plan for a student. For example, "communicating" can take place by informing parents of student progress, while "learning at home" helps parents get a student on track academically by assisting with homework or studying.
Depending on each student's needs, you can offer specific suggestions of ways that parents can get involved. For example, you can ask that they help the student fill out college applications, or provide information about a local college fair that they can attend with their child. These options make it easier for parents to be proactive in their child's academic success, while also creating a great collaborative relationship between counselors and parents.
As a counselor, your job can be much easier when you have parents on board with your goals for a student. Use the communication strategies listed here to help your students reach their full potential as a result of effective counselor-parent partnerships.
People Who Read This Article Also Read:
Communicating With Overly Involved Parents
Communication Tips: Dealing With Uninvolved Parents
Helpful College Resources for Low-Income Students
High School Guidance Counselor FAQ
Advertisement
Visit Our Student Center

Get on track!
And find out everything you need to know about planning for college.
Advertisement