See All
Colleges >
Drama and Theater Student Organizations
Drama and Theater Student Organizations
College drama organizations let students explore the world of theater – whether onstage or backstage.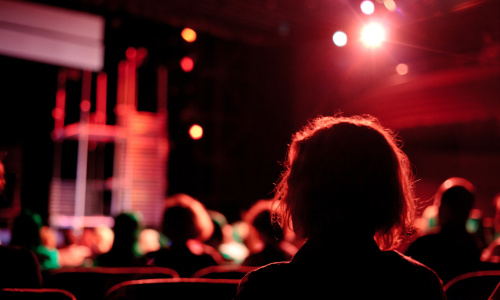 Photo: Thinkstock
Do you have a passion for the performing arts, drama and theater? It is highly likely that your school has at least one drama and theater student organization.
Drama clubs differ from acting classes in that you are almost exclusively working on specific productions. Instead of spending time on acting exercises and classwork, you'll be devoting yourself to rehearsals and performances.
If you're relatively inexperienced in any facet of acting or production, look into free classes and workshops.
Each school and group has its own requirements for membership. At the University of Wisconsin-Madison, you do not need to be a performing arts major to join the Undergraduate Theatre Association (UTA). However, auditions might be required if you are hoping for a role in one of the groups performances.
Specialized College Theater Groups
Depending on the size of your school and interest among the student body, you may find various groups that each focuses on a specific area of the performing arts. Here are some examples…

This is just a short list of some of the drama clubs you'll find in college. Check with your school to learn more about getting involved.
Drama Clubs: Tips and Tactics
Acting is not the only way for you to get involved with college theater. You can work on set and costume design, makeup, music, sound and lighting. Each of these areas are just as integral to the success of a production as the acting itself.
Be upfront with your schedule. You may not have the flexibility to take a leading role, but if you talk to the head of your theater group, you can often work out a role that fits with your schedule.
If you're relatively inexperienced in any facet of acting or production, look into free classes and workshops. In addition to productions, the University of Wisconsin UTA hosts tech and production workshops to teach students about stage lighting, set design and sound.
People Who Read This Article Also Read:
Dance Groups and Activities on Campus
Student Organizations: An Overview
Honor Societies on Campus
Comedy on Campus
Student Religion: Religious Groups on Campus
The College Academic Calendar
Academic Competitions for College Students
How To Start Your Own Student Organization

Advertisement
Visit Our Student Center

Get on track!
And find out everything you need to know about planning for college.
Advertisement