See All
Colleges >
How to Work With Truant Students
How to Work With Truant Students
Get the tools and tips you need to help MIA students get into college.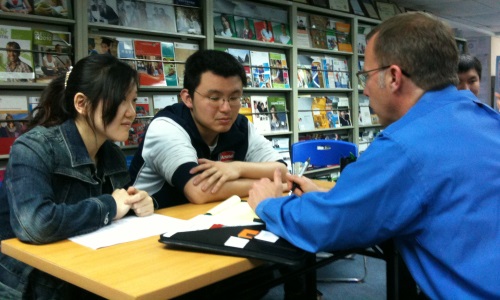 Truancy can cause serious academic and personal problems for students. For counselors, helping a truant student get into college can be a unique challenge. Fortunately, to better aid these troubled students in attaining their college goals, counselors have access to a number of resources and programs both online and in their community. Check out this guide to working with students with a history of truancy.
If you're counseling a truant student, seek out resources in your school and community to help these teens.
The Problem With Truancy
In today's schools, truancy causes ramifications that extend far beyond an individual student. The San Francisco Unified School District (SFUSD) reports that 75 percent of chronically truant high school students end up dropping out of school. In addition to not completing high school, truant students suffer from other effects throughout their lives. According to "Fifteen Effective Strategies for Improving Student Attendance and Truancy Prevention" by Drs. Jay Smink and Mary S. Reimer, truant students are more likely to engage in high-risk behaviors (some of which land them in the juvenile justice system) and develop negative social behaviors and personal habits that are not acceptable in the business world.
Though the consequences for individual students are bad enough, truancy affects the larger population in significant ways as well. In California alone, students dropping out of high school represent a $46.4 billion total economic loss to the state, according to the SFUSD. Individual schools can also suffer because budgets are often based on average daily attendance.
Given the serious impact of truant behavior, it's crucial for counselors to identify and seek out students with a poor attendance record. The sooner these problems are detected, the better. However, when it comes to helping these students get back on track to finish high school and continue on to college, a new set of challenges arise.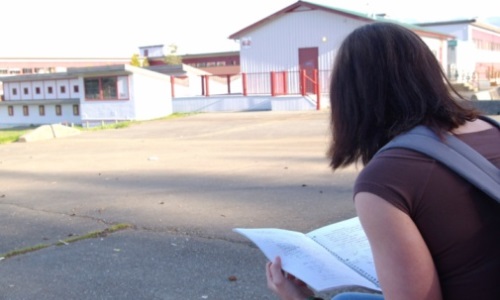 Getting Parents Involved
One of the main issues that can lead to truancy is a lack of parental involvement. According to "Fifteen Effective Strategies for Improving Student Attendance and Truancy Prevention," students' attendance records improve when parents are involved in homework and school. Counselors who identify truant students need to make sure the students' parents or guardians are aware of the issue. From there, it's important to get these authority figures on board with improving each student's attendance at school. Studies show that the following types of parent involvement are linked to better student attendance:
Parent participation at school, such as volunteering to help with school events or becoming a member of the PTA
Parental monitoring to ensure that students are getting to school and completing homework assignments
Parent-child discussions to find out why truant behavior is occurring and how to fix it
Encourage parents to get involved in your plan for helping their truant students succeed. The above suggestions give parents concrete examples of ways they can help.
Provide Support at School
Chronically truant students need a helping hand to get them back on the college track. In "Fifteen Effective Strategies for Improving Student Attendance and Truancy Prevention," the following strategies are suggested as ways for counselors to address truancy issues:
Mentoring/tutoring: Having someone to personally motivate and aid the student can help improve attendance. Sign the student up for an in-school or out-of-school mentoring or tutoring program to address personal and/or academic problems.
Service learning: Helping students see the effects of their education beyond the classroom promotes civic responsibility, personal growth and career development. Hands-on training and experiences through apprenticeships, community programs or volunteer work can motivate truant students.
After-school opportunities: Students who fill their afternoon "gap time" or summers with constructive and engaging activities are less likely to skip school. Get at-risk students involved in these programs to minimize their chances of truancy.
Alternative schooling: The traditional school system may not be the best fit for a chronically truant student. Look into alternative schooling options to help these students succeed.
To help implement these strategies, look for assistance in your school or your community. For example, the City of San Francisco has a truancy intervention program which helps to prevent chronic truancy and engage students in the classroom. More examples of effective programs can be found in "Fifteen Effective Strategies for Improving Student Attendance and Truancy Prevention."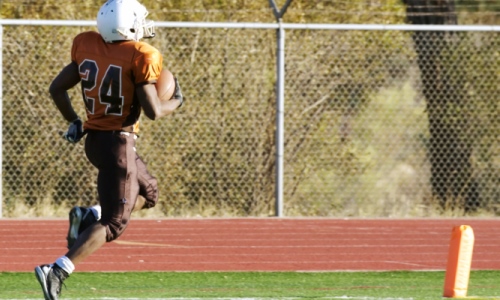 College Admissions for Truant Students
A history of truancy can be an obstacle for students who want to go to college. Fortunately, it's not a deal breaker when it comes to college admissions. Many schools are willing to look beyond a truancy record when students can make it clear that they've taken steps to remedy the problem.
According to the New York Times, college admissions directors encourage students to disclose their disciplinary issues in their applications. Scott Verzyl, director of admissions at the University of South Carolina, said at a panel on college admissions, "We believe in second chances. We don't want to take people who are at risk and not give them that opportunity to improve their lives." As a counselor, you can help your students craft a short essay or statement that acknowledges their truancy issues, as well as what they've done to turn things around and commit themselves to their education.
Avoiding Truancy During Senior Year
For some students, truancy doesn't become an issue until their senior year. Even students who have had an excellent attendance record and have maintained good grades can fall into a pattern of truancy once they've been accepted to college.
The best way to prevent this type of "senioritis" truancy is to step in before the problem begins. Make sure students are aware that 21 percent of colleges revoked admission offers in 2009. The top reasons for rescinded admissions are final grades (65 percent), disciplinary issues (35 percent) and falsification of application information (29 percent). This information is critical for seniors, especially those who have just received college acceptance letters.
If you're counseling a truant student, seek out resources in your school and community to help these teens. With your involvement and motivation, many of these students will still be able to reach their college goals.
People Who Read This Article Also Read:
College Planning for Undocumented Students
College Planning and Teen Parents: How to Help
How to Counsel Students Without Parental Support
Working With Your Child's College Counselor
Advertisement
Visit Our Student Center

Get on track!
And find out everything you need to know about planning for college.
Advertisement