See All
Colleges >
How a College Degree Can Lead to a High Paying Career
How a College Degree Can Lead to a High Paying Career
Working adults can find the right college major and programs to earn a degree.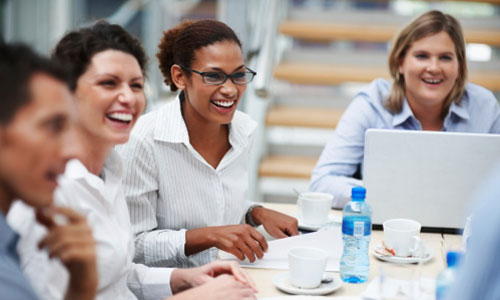 Photo: ThinkStock
Going to college isn't just for teens anymore. In fact, many people over 25-years old are going back to school because they are finding that an advanced degree can lead to a high paying career. According to the NCES, the enrollment of students 25 and over rose 41 percent in recent years.
"It is a competitive job market out there and everyone else is continuing to advance themselves with higher level degrees and certificates," says Nancy Wajler, director of Adult Learning at Harper College, in an interview. "It is never too late to continue your education."
For those of you looking to advance your education to gain a high paying career, there are many college search resources available. By using a free service to find the right degree and the right college for the right price, you can achieve your career goals. Find out why getting a degree could be the answer to a better job and salary.
College Degrees Lead to Higher Paying Jobs
Chances are, if you've read this far, you're an adult who's already given quite a bit of thought -- and maybe already done some research -- about how to increase your salary as quickly and easily as possible. Along the way, you may have found that the most consistent method of getting a high paying career involves getting a college degree.
Although studies vary, most research suggests that people with college degrees tend to be employed two or three times as much as those without degrees—and they also tend to earn upwards of 60 percent more every year.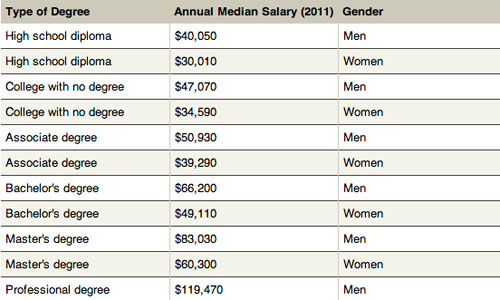 Do You Have the Time?
Finding the right degree -- and the right college program that offers that degree -- can be a time-consuming challenge. Especially if you're currently employed (and have a family to support), it can be almost impossible to find the time to:
Sort through college majors to find which one fits your goals.
Discover which schools offer the best degree programs.
Figure out if the options you find are even affordable.
It's enough to make you stop looking, but you shouldn't give up! There are free services like Campus Explorer that can help.
We Do the Hard Work for You
Even though some people think that free college finder programs like Campus Explorer are intended just for high school students, the fact is that thousands of busy people like you use this service every year to discover the best degrees for working adults and move them closer to getting the high paying career they deserve.
Unlike similar services currently online, Campus Explorer consists of a team of unbiased, objective and experienced professionals. They carefully research and gather information from the most reliable sources -- the government, the schools and students -- to provide an updated, searchable database of more than 8,000 schools and programs across the country.
It's easy. You simply fill out a quick survey and Campus Explorer does the rest.
Personal, Customized Help & Support
With Campus Explorer, you not only find out which local schools may offer the degrees for working adults -- you'll also find out which online degree programs may be best for you. Need more help? Chat with personal service representatives, if you have any questions or concerns about finding the right school for you.
According to the U.S. Department of Education, as many as 60 percent of college students attend more than one college before they graduate. That's a lot of time spent -- and probably a lot of money wasted -- on switching schools and switching degrees.
Find the right school, right now. To get started with Campus Explorer, start by filling out your information here:
Advertisement
Visit Our Student Center

Get on track!
And find out everything you need to know about planning for college.
Advertisement