See All
Colleges >
10 Facts About Repaying College Loans
10 Facts About Repaying College Loans
Learn the basics of student loan repayment with special tips to help you avoid extra fees or payments.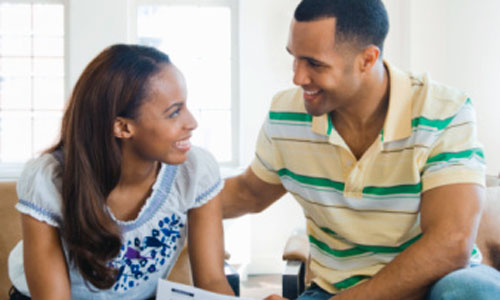 Photo: ThinkStock
Paying for college is an ongoing process if you decide to take out college loans. Whether you take out $1,000 or $50,000 to fund your college costs, learning all the facts about repayment will help you pay them off on time (or earlier!). Unlike college scholarships and grants, your student loans need to be paid back to the lender who funded your college education.
Before you know it, six months after you graduate (or leave school or switch to part-time student status) you'll be asked to start repaying that money for college. The more you know about how you're expected to pay back your student loans, the better off you'll be when you start making payments.
Once payments are required, make sure you don't miss one by adding your payment due dates to your calendar.
1. Complete Your Exit Counseling Session: Before your loan goes into repayment, make sure you have an exit counseling session to review when the payments will start and what type of repayment plan will work best for you. Exit counseling sessions for your federal loans can be set up with your college's financial aid office, in which your loan terms and conditions are explained to you. This occurs right before graduation or when you leave school or cut down your hours. Before this session, be sure you've reviewed your loans and have written down any questions you have so you can get them resolved before the repayment process begins.
2. Choose a Repayment Plan That Makes Sense: With the standard plan, you'll pay the same amount over 10 years. However, some lenders offer a variety of plans. To find the right repayment plan for you, consider your college money as well as your savings and anticipated income. For example, a graduated repayment plan starts with lower payments after you've finished your college program, and these payments are increased over time. The assumption is that your salary will gradually increase as well, making the higher payments more manageable.
3. Don't Stress Over Your Payment Plan: Don't panic if you choose a repayment plan that doesn't work for you. Many lenders will allow you to adjust the plan to suit your personal needs. If money is tight now, for example, you can choose to Income-Based Repayment or Graduated Repayment Plans for federal loans. Keep in mind, however, that the less you pay early on, the more you'll have to pay later, plus interest. You'll have to check with private loan lenders about the options they have available; they vary by company.
4. Create a Realistic Budget Before Your First Payment: With federal loans you will have a grace period after you graduate, leave school or go half-time before you start repayment. Take some time during this period to create a realistic budget for yourself, then select a repayment plan and determine how much money for a college loan repayment you can put aside. Financial planning sites like Mint.com have helpful apps to organize your loan payments, bills, and spending, and set a budget.
5. Explore Other Repayment Options and Loan Forgiveness: Be sure to look at all of your options when it comes to repaying your college loans. Talk to the financial aid office at your college to find out if there are ways to offset your payments, such as teaching or volunteering with an organization like AmeriCorps to get Teacher Loan Forgiveness or Public Service Loan Forgiveness.
5. Pay Monthly Bills on Time: You're responsible for paying the required loan amount on time, regardless of whether you receive a bill or repayment notice. Once payments are required, make sure you don't miss one by adding your payment due dates to your calendar on your smartphone or at home. Failing to make payments could have serious consequences for your credit rating and could mean that you have to pay late fees in addition to your loan costs and interest.
7. Keep Your Personal Information Updated: Keep your lender informed about any personal changes in your life, such as a change of address, name change, or a change to your email address or phone number. Also, you should inform your lender if you change your school enrollment status, since this can impact when you start repaying your loan.
8. Look for Hidden Fees and Penalties: Does your loan have fees associated with it? If you don't know, you should find out from the lender. Otherwise, you may find that you receive less college money than you thought you were going to get, which could affect your ability to pay for your tuition and other college coasts.
9. Learn About Loan Consolidation: If juggling a number of loans is your biggest struggle, consider consolidating your college loans. Your primary loans will be paid off and a new loan will be created, so you'll only have one monthly payment to keep track of. Be sure to check the new loan's interest rate and read the fine print to make sure you're not giving up more than you're getting for this added convenience.
10. If You Experience Financial Struggles, Know There are Alternatives: If your financial situation changes, you do have options, although these options depend on the terms of the type of loan you have. Loan deferment allows you to not make payments if you meet certain conditions. Some actions that could result in deferment are obtaining a master's degree, performing a public service, serving in the military. If you can prove extreme financial struggles, you can qualify for forbearance and temporarily stop making payments or reduce your current payments.
People Who Read This Article Also Read:
Student Loan Guide
Should You Consolidate Your College Loans?
How to Handle Problems Repaying College Loans
Choosing a Federal Repayment Plan

Advertisement
Visit Our Student Center

Get on track!
And find out everything you need to know about planning for college.
Advertisement