See All
Colleges >
2016 Sample Cover Letter
2016 Sample Cover Letter
Find out exactly what you need to include in your resume cover letter.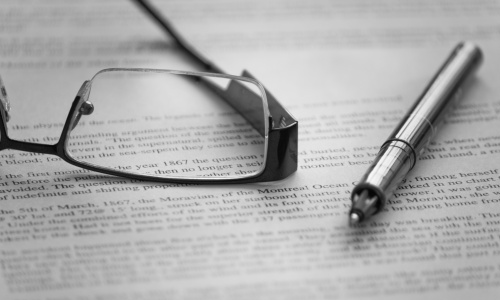 Photo: Thinkstock
By Chris Geno
If you're looking for a resume cover letter example to get you started, use our sample cover letter for 2016 as a template to make your job application look top-notch. You can't get away with two sentences in an email anymore. A resume cover letter will add professionalism to and complement your resume.
A resume cover letter needs to be targeted to each company you're applying to.
As you can see, the sample cover letter isn't that long. Flesh it out with your own details, but remember that it should be no longer than a page. Keep it short and specific.
A resume cover letter needs to be targeted to each company you're applying to. In this sample cover letter, the candidate is applying for a secretary position at a publishing company. After you master the basics from this cover letter example, check out How to Write a Cover Letter for tips and tricks to make your job search easier.
2016 Sample Cover Letter
Jane Walker (Your name)
j.walker@campusexplorer.com (Your email)
(310) 555-5555 (Your phone)

Thursday, June 7, 2016
Mr. John Moore (Job poster's name)
Director (Title)
Big Books Publishing Co. (Company name)
111 Santa Monica Blvd, Suite 203
Santa Monica, CA 90401 (Company address)

Dear Mr. Moore,
I am writing with regards to the open secretary position at Big Books Publishing Co. Mary Dawson from the Kevin Johnston Agency, who you worked with last year, thought I would be a good match for the position and recommended that I contact you directly.
I have prior experience working as a secretary for the admissions office at the University of California - Santa Barbara where I received my bachelor's degree in English. The organization, attention to detail, and interpersonal skills required to keep the office at the university running smoothly are equally necessary at a publishing company like Big Books Publishing.
Aside from experiences, I am also very interested in the publishing field as a career, and would bring an enthusiasm for the business in addition to my considerable secretarial qualifications for the position.
I would love the opportunity to come in and discuss what I could bring to the team at Big Books Publishing Co.
Sincerely,
Jane Walker
Enclosure: Resume
Advertisement
Visit Our Student Center

Get on track!
And find out everything you need to know about planning for college.
Advertisement