See All
Colleges >
Best Cities for College Graduates
Best Cities for College Graduates
Explore some of the best cities for recent college grads.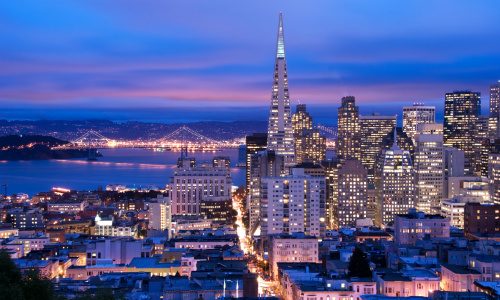 Photo: Thinkstock
The biggest challenge that college graduates face is finding a job. Although this can seem like a strenuous and difficult process, one of the more enjoyable aspects of your job search is deciding on a city to live in.
With very little to tie you down, your time after graduation from college may be one of the few times in your life where you have a blank slate in terms of what you can do and where you can live.
The following list outlines some of the best cities for young adults after college.
What To Look for in a Post-Grad City
How do you choose which city is right for you?
Make a checklist of these factors to assist you in the decision-making process.
Size: Are you looking to live in one of the largest metropolitan areas in the United States, or would you like a slightly smaller, more intimate experience? Use your college town as a reference: would you like to move somewhere larger, smaller, or about the same size?
Starting salary: Money isn't everything, but you'll find that it is important if you want to live reasonably comfortably. Although this depends as much on your job as your location, certain cities produce higher average starting salaries than others.
Cost of living: It's no secret that living in a city like New York will be more expensive than a city like Indianapolis. The average cost of rent, food, and nightlife will play just as big a role in determining your budget as your salary.
Employment rate: Not all job markets are created equal. Make sure you check the employment rates of the cities you are considering. You want to be realistic about your prospects of finding a post-graduation job.
Social life: What are you interests and hobbies when you're not working? Do you enjoy surfing and beach activities? If so, San Diego or Los Angeles may be for you. Are you a theater junkie? Minneapolis has the second-highest rate of theaters per capita behind New York City.
Best Cities for College Grads
The following list outlines some of the best cities for young adults after college, compiled from Forbes, The Daily Beast, Business Week, Kiplinger and The Atlantic.
San Francisco: The average starting salary in San Francisco is an astounding $74,775. Home to Silicon Valley, it's a major hub of various technological industries. Be warned, however, that high salaries are offset by a high cost of living.
Houston: Houston has one of the highest average starting salaries for college graduates at $44,100. Unlike San Francisco, the cost of living is much more reasonable, although it is still a major (and thus expensive) city.
Indianapolis: One of the biggest cities in the Midwest, you won't be spending as much money on basic amenities as you would in Chicago or St. Louis. On average, rent is only $625 per month.
Austin: Austin is known as one of the best college towns in the country, but being the state capital, this becomes the home of plenty of graduates. With one of the largest populations of young adults and the fourth-highest employment rate in the state, Austin has everything you'd want in a major city.
New York City: The Big Apple isn't for everyone, but many who move to New York end up staying for the rest of their lives. The cost of living is the highest in the country, but everything you could possibly imagine, including food, shopping and nightlife, can all be found a few blocks from your apartment, no matter where you live.
People Who Read This Article Also Read:
Volunteering in College
Best Cities for Internships
Worst Cities for College Graduates
Charlottesville, Virginia
Grand Forks, North Dakota
Tallahassee, Florida
Gainesville, Florida
Tucson, Arizona

Advertisement
Visit Our Student Center

Get on track!
And find out everything you need to know about planning for college.
Advertisement