See All
Colleges >
8 Unusual Scholarships
8 Unusual Scholarships
Find scholarships uniquely suited to your special needs and talents.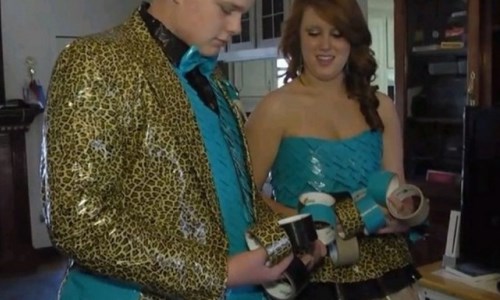 Do you have a special talent? Are you able to think outside the box? If so, then you may want to consider applying for some of these unusual scholarships. Whether they recognize unique skills or have unconventional requirements, these are just the sort of odd and exclusive scholarships that could match you up with some significant college funding. Check out some of the most unusual scholarships available today.
There are tons of other strange and unique scholarships available for students right now.
1. Tall Clubs International Scholarship
Who knew your height could help you pay for college? Tall Clubs International offers one scholarship of up to $1,000 per year to a male 6' 2" or taller or a female 5' 10" or taller. In addition to meeting the height requirement, each applicant must be under the age of 21 and must be entering his or her first year of college in the upcoming fall. Part of the application process is to complete an essay about what being tall means to you.
2. Stuck at Prom Scholarship Contest
If you're a creative student, then consider making your own masterpiece to wear to prom. The Stuck at Prom Scholarship Contest challenges students to create their prom attire out of Duck brand duct tape. Both male and female students are invited to apply, and you can enter the competition as an individual or as a couple. For the couples' category, each member of the winning couple gets $10,000; $5,000 for second place; $3,000 for third place; and $500 to seven runners up. For the individual category, one winner gets $500.
3. Vegetarian Resource Group Scholarship
The Vegetarian Resource Group offers two $5,000 scholarships each year. In order to be eligible, you need to be a vegetarian high school student who promotes vegetarianism in your school and/or your community. For many students, this is a chance to earn college funds for simply demonstrating their passion for a vegetarian lifestyle. In the application's required essay, students are asked to discuss why vegetarianism is important to them, how they became vegetarians, their favorite vegetarian foods and other personal topics.
4. Eileen J. Garrett Scholarship
Do you love learning about paranormal phenomena? The Eileen J. Garrett Scholarship provides college funding to a student who plans on pursuing the academic study of parapsychology. To apply, you'll need to demonstrate previous interest in parapsychology, including a sampling of your personal writings and letters of reference from individuals who are familiar with your work or studies on the topic. One $3,000 scholarship is awarded annually.
5. United Stated Bowling Congress Scholarships
If bowling is your favorite sport, then consider getting a United Stated Bowling Congress (USBC) Youth Membership. As a member, you'll be eligible for a wide variety of national bowling-related scholarships. These scholarships vary in requirements and award amounts. For instance, the winner of the USBC Youth Ambassador of the Year scholarship will receive $1,500 for exemplary contributions to the sport of bowling. Meanwhile, one female student bowler with distinguished bowling performance, academic achievement and extracurricular involvement can win the USBC Alberta E. Crowe Star of Tomorrow scholarship worth $6,000. Several other scholarships are available.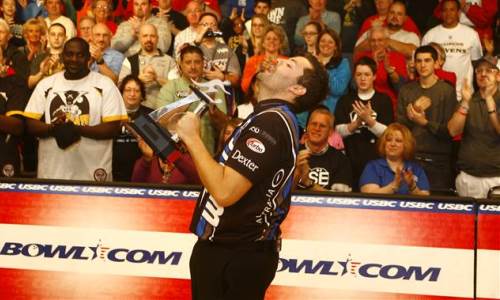 6. Michigan Llama Association Scholarship
This unique group awards scholarships to members of the Michigan Llama Association (MLA) and children of MLA members. Each year, the MLA will award two $1,000 scholarships. Each recipient may also apply to have that scholarship renewed for each year he or she attends a certificate- or degree-granting institution for a maximum of three scholarships per student.
7. American Fire Sprinkler Association Scholarship Contest
The American Fire Sprinkler Association (AFSA) offers a chance to earn scholarship money while learning about – what else? – fire sprinklers. It's actually quite easy to apply. Students download or print out a short essay about fire sprinklers. Each applicant then takes an open-book multiple-choice quiz on the topic while using the essay as a reference. There are only ten questions and you get two chances to get each answer correct. A total of ten $2,000 scholarships are awarded to the winning students each year. To be eligible, you must be a high school senior planning to attend college in the U.S.
8. Mycological Society of America Scholarships
Students who are interested in the study of fungi (mycology) can apply for some of the Mycological Society of America's (MSA) scholarships. These awards range from $100 to $2,500 each and are available to graduate and undergraduate students in the field. For example, the MSA Undergraduate Research Award provides a scholarship of $500 to $1,000 to a sophomore, junior or senior college student conducting research on fungal biology. Check out the full list of scholarships online.
There are tons of other strange and unique scholarships available for students today. If one of these doesn't suit your interests or talents, search online for additional unusual scholarships – you're bound to find one that suits you.
People Who Read This Article Also Read:
Scholarship Basics
How to Find Scholarships
How to Apply for Scholarships
College Academic Scholarships
Advertisement
Visit Our Student Center

Get on track!
And find out everything you need to know about planning for college.
Advertisement