See All
Colleges >
Preparing for Day-to-Day Life in College
Preparing for Day-to-Day Life in College
Learn how your routine will change when you make the transition from high school to college.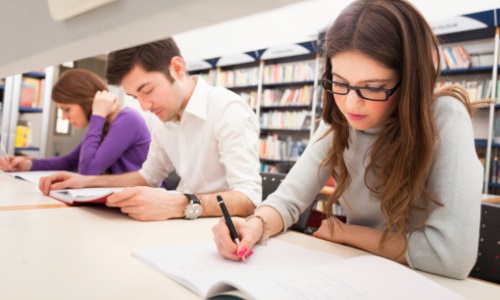 Photo: Thinkstock
In order to feel prepared when you arrive at college, you'll have to understand how your routine will differ on a day-to-day basis. Check out the four key adjustments you'll have to make in order to get used to your new collegiate lifestyle.
Now that you know what to expect upon becoming a college freshman, you can walk onto campus in the fall feeling confident and prepared for what's to come.
1. You'll have to adjust to a more erratic schedule.
As a high school student, you likely arrived at and left school at the same time every day. In college, you'll need to be on campus at different times each day depending upon your class schedule. This will cause your routine to become scattered; you may end up waking up, eating meals and going to sleep at different times on different days. This new lifestyle will take some getting used to since high school provided you with a much more consistent routine.
2. You'll have to be proactive about making time to study.
Your schedule in high school probably led you to study on weeknights after classes and extracurricular activities had come to an end. In college, the right time to hit the books may not be so obvious. Your new schedule may force you to study on weekends or on weekdays between classes. As a college student, you'll have to be strategic about finding pockets in your schedule to complete coursework.
3. Extracurricular activities will have to be worked into your class and studying schedule.
Your extracurricular activities in high school were probably scheduled for a specific time slot after school (for example, from 3pm to 6pm). In college, the time you commit to extracurricular activities will be a lot less predictable. You may end up joining a student organization that meets once a week in the evenings or a club sports team that requires you to attend morning practices. It may be tricky juggling your extracurricular activities with your schoolwork and social life, which is why…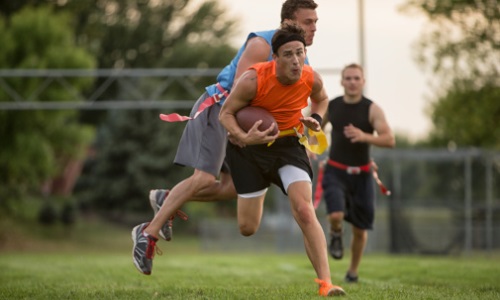 Photo: Thinkstock
4. You'll have to balance schoolwork, extracurricular responsibilities and social activities.
If you take too many hard classes, join too many clubs and teams and agree to attend too many social events, you'll likely crash and burn. However, if you don't get involved in these things at all, your college experience will suffer. The trick is to strike a balance between having too many gaps in your schedule and not enough time to breathe. Luckily, college allows you to control your own schedule, so you can take care to find that happy medium. And remember, if you do become overwhelmed, you can always scale back your commitments -- sometimes trial and error is the best way to find the perfect balance.
Now that you know what to expect upon becoming a college freshman, you can walk onto campus in the fall feeling confident and prepared for what's to come.
People Who Read This Article Also Read:
Summer Checklist for Incoming Freshmen
Use Summer School to Get Ahead With College Prep
Prepare for College Life: Consider Your Activities
Dorm Essentials: A Freshman's Dorm Checklist

Advertisement
Visit Our Student Center

Get on track!
And find out everything you need to know about planning for college.
Advertisement