See All
Colleges >
College Application Cheaters: Dishonest Students & Parents
College Application Cheaters: Dishonest Students & Parents
Cheating on your college applications could potentially ruin your chances at getting in.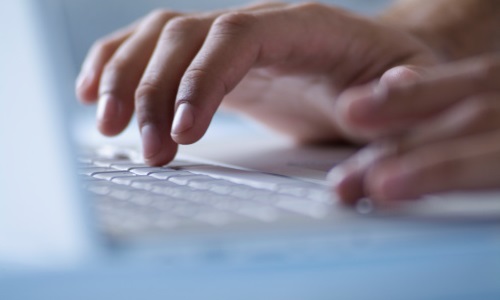 As each year passes, the college application process becomes more competitive as more students wish to attend college and school budgets get smaller. Unfortunately, competitive acceptance rates have led some students to cheating. However, there are dire consequences for taking dishonest shortcuts during the college application process.
What constitutes cheating on applications? Typically, students cheat by not doing their applications on their own and lying about their credentials. Avoid being dishonest when you're filing out applications or the Common Application and you won't have to deal with the accompanying consequences.
Are you worried about disciplinary issues in your past? When writing your essays, address these issues and show admissions officers how you've learned from past mistakes.
Parents Doing the Work
Many high school students seek help from their parents during the college application process. However, sometimes parents go to far. Rachel Toor is a former admissions officer for Duke University and a writer for the New York Times. In a recent blog, she describes how easy it is for admissions officers to tell the difference between admissions essays written by students and those written by parents. She cites one example where a student's second try at an essay was much better than the first simply by not letting his father interfere so much with the content.
It's important to keep in mind that a college application essay is one of the few things applicants have total control over – standardized test scores, GPA and extracurricular activities can't be changed. So take advantage of the opportunity to let the college administrators see the real you and keep mom and dad's involvement to a minimum.
Faking Scores and Stats
Some students think that it's acceptable to fib on their college applications. After all, slight exaggerations may help their chances of being admitted. How likely is it that the colleges will find out anyhow? The answer is: very likely.
Currently, there's a major issue in Asia with students faking their test scores and recommendation letters. In China, for example, there are countless agencies that specialize in this kind of fabrication. In one case, an international admissions director at Kansas State University received a batch of applications that were obviously submitted by a single agent – three out of five had identical transcripts.
The problem also exists among American students. According to Forbes, the most commonly falsified parts of college applications are recommendation letters, essays, awards and financial aid applications. The issue is more pervasive at less selective schools. These schools may have lower standards in screening applications. However, more selective schools like Dartmouth College and University of Pennsylvania are difficult to deceive.
Admissions officers are often adept at spotting the discrepancies on college applications so your chances of getting away with it are slim. If you're caught, your application will be immediately thrown out and your reputation could be permanently damaged.
Lying About Cheating
Let's face it–many of the students who choose to cheat on college applications have probably cheated before. Many teens don't realize that cheating will be an issue when it's time to apply to college. On the Common Application, students are asked point-blank if they've ever violated any disciplinary standards at any education institution.
Some students think they're outsmarting these colleges by lying about instances of cheating in the past. Unfortunately, many high schools will report that type of disciplinary action to the colleges on the student's transcript or other document. When the student gets caught in a lie, it looks much worse than if he had just admitted to cheating in the first place. Since the competition to get in to college is steep, schools have no reason to accept someone who comes across as dishonest.
The moral of the story: Be honest on your applications; lying will not help you get into a school.
Quick Facts
Are you worried about disciplinary issues in your past? When writing your essays, address these issues and show admissions officers how you've learned from past mistakes.
Advertisement
Visit Our Student Center

Get on track!
And find out everything you need to know about planning for college.
Advertisement