See All
Colleges >
Drunk Driving: Staying Safe on College Campuses
Drunk Driving: Staying Safe on College Campuses
Drunk driving can be a serious problem on college campuses. Learn the facts and how to stay safe (and DUI-free).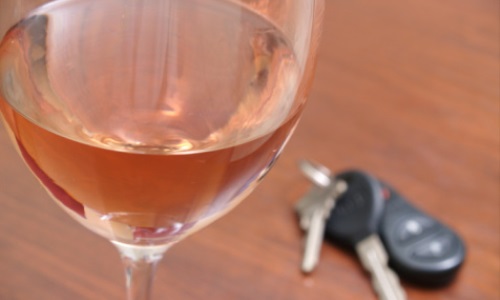 Photo: Thinkstock
You've gone to a party or bar off-campus and had too much to drink. Do you drive back to campus or find another means of transportation?
Hopefully you're responsible enough to choose the latter. But unfortunately not everyone does, which explains why drunk driving is the leading cause of death for college-aged students.
If nobody in your group is willing to be the designated driver, take a cab or bus home
This comes as no surprise when you consider that the US government estimated that in 2009, almost 3.4 million students between the ages of 18 and 24 drove while under the influence of alcohol.
What are the consequences of drunk driving on campus?
Drunk Driving Laws and Consequences
Driving Under the Influence (DUI) is illegal in all 50 states.
Each state governs drunk-driving laws. However the nationwide legal Blood Alcohol Content (BAC) limit is .08 percent.
In most states, when you drive you are agreeing to submit to an alcohol test. Refusal can lead to more serious consequences than failing an alcohol test. Illinois state law, for example, states that if you refuse to take an alcohol test, you may be subjected to a longer period of suspension and this can be used as evidence in a DUI court case.
Laws also vary by age. In Rhode Island if you are caught with an open container of an alcoholic beverage in your car, you face a 30-day license suspension. First-time DUI convictions for a person of legal drinking age results in a suspended license, community service or jail time and possibly required attendance in an alcohol education program.
Beyond these consequences, DUIs cost a lot of money. California State University, Fresno, reported that a DUI charge will cost about $6,641 including factors like fines, insurance increases and attorney fees.
Your college may also have consequences in place for students who are convicted of a DUI. Students at the University of Oklahoma who are convicted of an alcohol-related felony run the risk of parental notification, required alcohol treatment and academic suspension.
Alternatives to Drunk Driving
One option before heading out for the night is to select a designated driver. If you regularly go out with the same group you can alternate the designated driver each time you go out.
If you choose this option, make sure your designated driver knows that he is expected not to drink. 12% of college students surveyed for a study by researchers William DeJong and Jay A. Winsten reported that they drank five or more beers when they knew they were the designated driver. 23% had one beer.
If nobody in your group is willing to be the designated driver, take a cab or bus home. It's certainly safer than attempting to drive home intoxicated.
To combat drunk driving, some colleges have created safer alternatives for students who have had a few too many.
Oklahoma University provides a service for drunk drivers called SafeRide. SafeRide provides free taxi transportation to students anywhere in the Norman city limits each week between Thursday and Saturday.
At Skidmore College, a taxi service is offered Sunday through Wednesday night and a bus is provided for the remaining days of the week.
Remember: The best way to avoid getting a DUI is to never drink and drive. Be responsible when choose how to get home after a party.


People Who Read This Article Also Read:
Do Colleges Have School Dances?
Student Government
College Festivals
Spring Break: Beyond the Beach
Academic Competitions for College Students
How To Start Your Own Student Organization
Where Did American Olympic Athletes Go to College?
Student Music in College

Advertisement
Visit Our Student Center

Get on track!
And find out everything you need to know about planning for college.
Advertisement