See All
Colleges >
5 Colleges Where You Can Meet Prince Charming
5 Colleges Where You Can Meet Prince Charming
If you're a big fan of rubbing elbows (or sharing a dining hall) with royalty, one of these colleges might be right for you.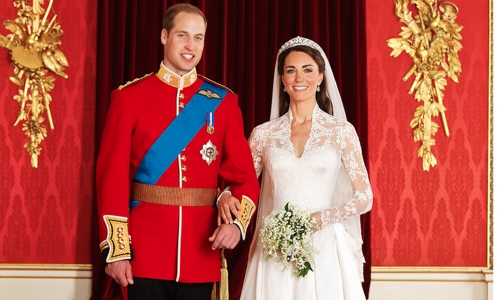 If you're an American who's enchanted by the world's royal families, you may lament that you have no chance of ever shaking hands with a prince or princess. There's hope, though -- some royalty head overseas to attend college in the U.S. If you'd like to meet these nobles, consider attending one of the five prestigious schools they frequent, listed below.
If a school is good enough for royalty, it's probably good enough for you too!
1. Georgetown University
Georgetown University doesn't attract royalty because of its prestige alone; it's also home to the Edmund A. Walsh School of Foreign Service, an international relations school that's particularly useful to royals (after all, they've basically been born into foreign relations jobs). Prince Philippos of Greece and Denmark graduated from this program with a BA in foreign relations in 2008. His older brother Crown Pavlos of Greece and Denmark also went to Georgetown back in the '90s, graduating with a bachelor's in international relations. Luckily, Pavlos didn't have to room with a plebian – his cousin and roommate Felipe, Prince of Asturias, attended Georgetown at the same time.
2. Brown University
Lady Gabriella Windsor, daughter of the United Kingdom's Prince and Princess Michael of Kent, attended Brown University, receiving her bachelor's in comparative literature and Hispanic studies (of all things). Prince Nikolaos of Greece and Denmark (yes, he's the brother of Georgetown's Philippos and Pavlos) also graduated from Brown in 1993 with a BA in international relations. And then there was Emma Watson…is she considered royalty yet?
3. Harvard University
Crown Princess Masako of Japan got a bachelor's degree in economics from Harvard University before marrying Crown Prince Naruhito in 1993. We think that's pretty impressive, but the Malaysian royal Raja Nazrin Shah may have her beat; he received two degrees from Harvard: a master's in public administration and a PhD in political economy and government.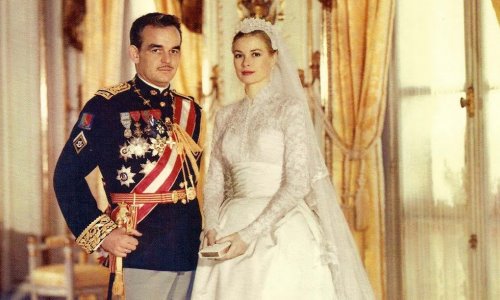 4. Columbia University
Columbia University's graduate school has done more than just attract royalty; it's also provided the platform for regular citizens to be married into royal families. The now-married couple Prince Hussain Aga Khan (son of the Muslim leader Aga Khan) and Princess Khaliya (known as Kristin White when she was a student) first met at Columbia. She got her master's in public health and he got his in (you guessed it!) international affairs.
5. Princeton University
Saudi Arabia's minister of foreign affairs, Prince Saud Al-Faisal Ibn Abdul Aziz Al-Saud (say that five times fast) got his bachelor's degree in economics from Princeton University in 1964. Before meeting and marrying King Hussein of Jordan, Queen Noor (then Lisa Najeeb Halaby) entered Princeton's first co-ed class in 1969, earning her bachelor's degree in architecture and urban planning. We're guessing she chose those majors before she knew she'd have a career in "queen."
It's like we always say; if a school is good enough for royalty, it's probably good enough for you too!
People Who Read This Article Also Read:
Where Famous Writers Went to College
5 Colleges Where You Can Avoid Natural Disasters
Where Disney Heroes Should Have Gone to College
Where Disney Villains Should Have Gone to College
Advertisement
Visit Our Student Center

Get on track!
And find out everything you need to know about planning for college.
Advertisement