Transfer Basics
What's involved in a college transfer and how to prepare to make the move.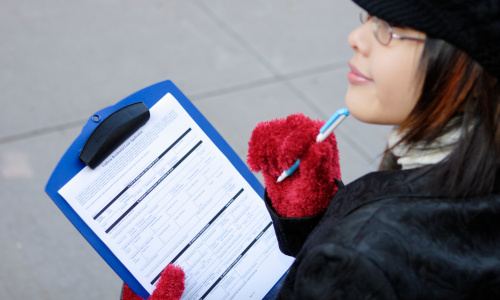 Photo: Thinkstock
There are many good reasons for a college transfer. You might want to transfer to a college because you want to move from a community college to a four-year university. Or you realize your college's programs do not sufficiently prepare you for your graduate school aspirations (law school, MBA, etc.). Perhaps you've decided on a major that isn't offered by your college, or you've been able to find a college with a better reputation in that major. Maybe you are simply not happy with the academic program your school offers or you've found a less expensive school or one that will offer you a scholarship. Social reasons can also factor in to your decision: Some people want to transfer to other colleges or universities where their friends or significant others are attending.
Whatever the reason, transferring to a new college is a big step. Here's how to make the transfer process easier.
As you narrow your college search for a transfer school, visit each college or university as many times as you can to make sure you'll be happy in your new environment.
Transfer College Admissions
When switching schools, admissions offices at the transfer college or university won't be looking as closely at your high school grades. They will predominantly be looking at your college transcript, although scores in the standardized tests you took in high school, like the SAT or ACT, are also likely to be factors. Even if you know you plan to transfer, you still need to get good grades and prove that you take college study seriously and can handle the course load.
Transferring Credits
Colleges and universities have different rules for transferring students. Most likely you will be expected to have completed a minimum number of credits in order to qualify for a transfer. If you've completed more than two years in college, then you might have a harder time transferring. Traditionally, students transfer after their freshman or sophomore year.
When you do your college search, see if your potential transfer college offers the degree you want and what its transfer policies are. In some cases, not all of your academic credits will transfer to your new school. If you earned less than a C in a course or if your new school determines that your courses do not fulfill core requirements for the major or degree you're pursuing, your new school may not count those credits toward your degree. This could ultimately delay your graduation date and future career or higher degree plans. This is why it is important to maintain your commitment to academics even when you have decided to transfer.
For those who are pursuing online degrees through distance learning education programs, the process is the same: Research the desired college or university to see if they offer the degree you want and what their transferring policies are. Keep up the good grades and show academic commitment in order to transfer as many credits as possible.
And for both in-campus students and distance learning students, give yourself plenty of time. You can't just put in for a transfer one day and then leave for your new college the next day. A college transfer can take up to a year, so be sure you plan ahead.
College Transfer Tips & Tactics
As you narrow your college search for a transfer school, visit each college or university as many times as you can to make sure you'll be happy in your new environment.
Get letters of recommendation from your college teachers. Reach out to professors with whom you have a good relationship, especially if they are in your academic discipline. Tell your professors why you want to transfer, the majors and careers you're considering and what your academic strengths are, so they can write you a stronger recommendation. Don't forget to send a thank-you note to each professor.
Pay attention to your deadlines: Transfer deadlines differ from school to school, so find the college deadlines for transfer students on the school's website and keep track of them so you don't miss them.
Check the scholarship possibilities with your new school before you start the transferring process. Sometimes it becomes harder for transferring students to get scholarships or maintain existing scholarships, but there are some schools that set aside some money exclusively for transfer students.
People Who Read This Article Also Read:
College Transfer Articulation Agreements
California: Community College to 4-Year College Transfer Agreements (IGETC)
The Transfer Process: What to Expect
College Transfer Timeline
New College Trend: 3-Year College Degrees

Advertisement
Visit Our Student Center

Get on track!
And find out everything you need to know about planning for college.
Advertisement