See All
Colleges >
Earning More Than One Certificate
Earning More Than One Certificate
Find out if you would benefit from getting a second certificate.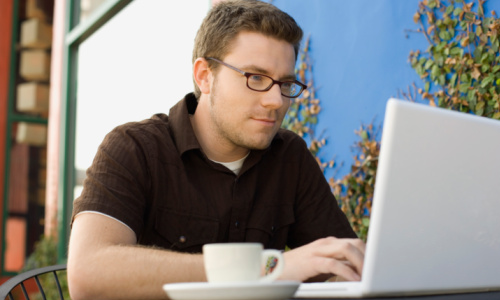 Photo: Thinkstock
There are some cases in which earning more than one certificate is a smart option for bettering your career prospects.
Enrolling in more than one certificate program can be beneficial if you have a career already or not. Certificate programs allow you to specialize in a specific area within your field of interest. But what if you want to specialize in more than one area? Earning two certificates at once, or one after the other, is a fast way to become more marketable to employers.
There are many programs that only last for a few months, and can provide you with updated skills needed for your career.
Many jobs require employees to receive continued education, and often completing a certificate program is all you need to fulfill those requirements.
Why Earn More Than One Certificate?
Certificate programs are increasingly being recognized as a great way to boost your salary potential, earn a promotion or switch jobs. With the importance that is placed on getting a degree, it is important to know that it isn't your only option.
When an employer sees a certificate program on your resume, they know that you have received hands-on career training.
If you are looking specifically for a salary increase, long-term certificate programs that last at least one year typically have the same pay increase as associate degree programs.
However, if you are attending a certificate program to meet an employer's request, a certificate program that is short in length may be enough. There are many programs that only last for a few months, and can provide you with updated skills needed for your career.
Earn More Than One Education Certificate
Do you want to work in education? Or do you already have a career in education, but want a job with more responsibilities and greater pay?
Education is a field in which earning more than one certificate can benefit most people. Someone with a bachelors degree in general education could earn an early childhood education certificate, as well as an elementary school education certificate which would allow the teacher to work in a few different positions.
If you are looking to work in a daycare center, earning an early childhood education certificate might help you get a job. But that combined with a childhood development certificate could give you a competitive edge against other job applicants.
Earn More Than One Business Certificate
Business is constantly evolving which requires employees to remain aware of current global and local trends, technology, laws and regulations. The certificates that would help you the most are dependent on what area of business you work in.
Those working in human resources have seen an increasing role in advising top-level management for business strategies. To be sure you are giving the right advice, you could earn a marketing certificate, or a business management certificate.
You may have worked in business for years and stayed current with business trends, but haven't a clue how your computer networking system works. In this case, a general computer science certificate is your best option.
Earn More Than One Health Care Certificate
The well being of sick patients rests in the hands of people working in health and medical services. This reason alone makes it essential for health care workers to continue their education throughout their career.
Nursing certificates can help you specialize in a particular age group, such as geriatric nursing, or facility. For example, a home healthcare certificate teaches individuals to help patient's with their daily activities and health regiment in the home.
Someone interested in becoming a diagnostic and treatment technician can get certified in a variety of related services to have more value at the workplace.


People Who Read This Article Also Read:
What Are Certificate Programs?
Is a Certificate Program Right for Me?
Online Certificate Programs
What Types of Schools Offer Certificate Programs?
Paying for Your Certificate Program
Types of Certificate Programs
Earning More Than One Certificate
Career Prospects with a Certificate

Advertisement
Visit Our Student Center

Get on track!
And find out everything you need to know about planning for college.
Advertisement