See All
Colleges >
Cost Breakdown of Transfers
Cost Breakdown of Transfers
Find out how to calculate the difference in costs if you transfer to another college.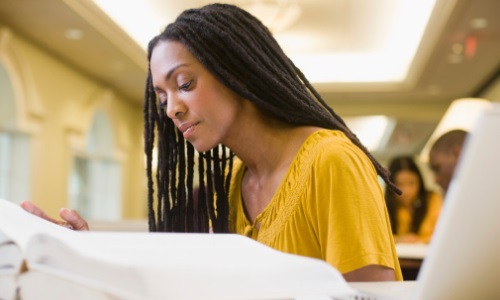 Photo: Thinkstock
Transferring to a new college may be the best choice for you academically and socially. But what about the financial aspect of transferring? If you're thinking about switching schools, it's time to take a closer look at what that kind of change means for you financially. Between tuition costs, scholarship availability and student loans, transferring can cost you either less or more money in the long run, depending on the situation. Find out how to calculate the costs of transferring.
Base Prices vs. Net Prices
The base costs at a new school may seem like either a major advantage or a significant challenge if you're thinking about transferring. You may feel relief at the idea of switching from an expensive private college to an affordable public four-year university. If you're considering transferring to a more expensive college, however, you may feel just the opposite.
The costs of transferring will be different for every individual and for each school a student considers.
While base costs may seem to simplify your options, net price could actually vary college costs considerably. Net price is what you'll actually pay if you attend the school; it's calculated by adding up the total cost of tuition, fees, books, supplies and room and board, and then subtracting the amount of grant and scholarship aid an average student receives. It's critical that students look into these costs before deciding to transfer.
Take a look at this hypothetical example of changing costs based on potential transfers:
School Choice | Base Price | Net Price | Change From Current School
Current School | $25,000 | $15,000 | N/A
Public University 1 | $20,000 | $16,000 | +$1,000
Public University 2 | $15,000 | $12,000 | -$3,000
Private University | $40,000 | $20,000 | +$5,000

As you can see, looking at base price isn't always an accurate indicator of how much your costs would change when you transfer. Bankrate reminds students that just because you receive plenty of financial aid at your current college, it doesn't mean you'll get the same aid from other schools. Look carefully at each financial aid package before committing to transfer.
Delayed Graduation
While not all transfer students have to push back their intended graduation date, it's something you may have to consider. Unless all your credits transfer over to your new college seamlessly, you'll probably have to make up some courses and complete extra credits during your college career. You may have to take summer courses or stay for an extra semester or year to complete your degree. "In my experience, students usually lose about one semester in lost credits," Peter Ratzan, co-founder of the college funding consultation firm College Planning Specialists of Florida, told Bankrate.
Naturally, the costs of extra courses and semesters can add up. To figure out how many extra courses or semesters you'll need to complete, sit down with an academic advisor from each college you're considering. Bring in your college transcripts along with a syllabus for each class you've completed. This helps the advisor to accurately determine how many of your credits will transfer. Make sure you factor the extra costs of extending your graduation date into your decision.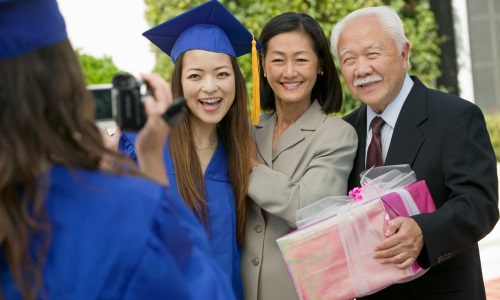 Photo: Thinkstock
Living Costs
One of the easier costs to calculate when breaking down the price of transferring is the cost of living. What is the difference in cost to live on campus or rent an apartment at each college you're considering? Are other things like groceries and entertainment more or less expensive?
When looking at these differences in price, consider how that will affect your finances if you were to transfer. For instance, maybe you want to switch to a slightly more expensive school. If the cost of living is 50 percent more at your current college, then the savings you'll get by living in a less expensive area may make an increase in tuition costs a bit more palatable. Meanwhile, U.S. News and World Report reminds students that commuting costs can also be a significant factor, so take into account whether you'll need a car or if there's access to public transportation.
Extra Costs vs. Earnings Potential
Once you've added up all the cost differences listed above, it's time to think about the long-term implications of your potential transfer. Is it worth it in the long run to switch schools? What impact will it have on your career prospects?
If you're transferring to a different college to get into a better academic program, then it's likely the advanced instruction, above-average resources and excellent networking opportunities will pay off for you when you look for jobs after graduation.
If you're transferring for other reasons, it's important to think about how your move may affect your long-term earnings. If your net increase in price at the college you'd like to attend is $20,000 per year, that's an extra $20,000 you'll lose. If you had graduated on track in four years from your current school, however, you'd hopefully be earning at least that much or more during that time. Think about how added debt and time out of the workforce will affect your long-term goals before you decide to transfer.
The costs of transferring will be different for every individual and for each school a student considers. Do the math before you decide to transfer; the choice to switch schools can be a smart choice financially in many cases, but an impulsive move could cost you a lot in the long run.
People Who Read This Article Also Read:
True Stories: How Transfer Students Succeeded
College Transfers: Should You Stay or Should You Go?
4 Signs You Should Transfer
Two-Year Schools That Produce the Most Transfer Students
Advertisement
Visit Our Student Center

Get on track!
And find out everything you need to know about planning for college.
Advertisement